Who Are The Circle Makers?
No one has the definitive answer to this important question.
But we can say this:
Some people make some formations as hoaxes, but there is no significance to their work. Ignore them.
There is convincing evidence that many of the formations are
Not Made by human Hands.
Dwell for just a while on
essence #0101, the 2001 Milk Hill formation
, and you need look no further.
The formation was not present the day before, and it rained all night, and there were no footprints.
409 perfect circles were arrayed in mathematical precision.
Stalks were not broken, as would have been the case with boards and ropes, but were melted at the bend by some unidentified energy.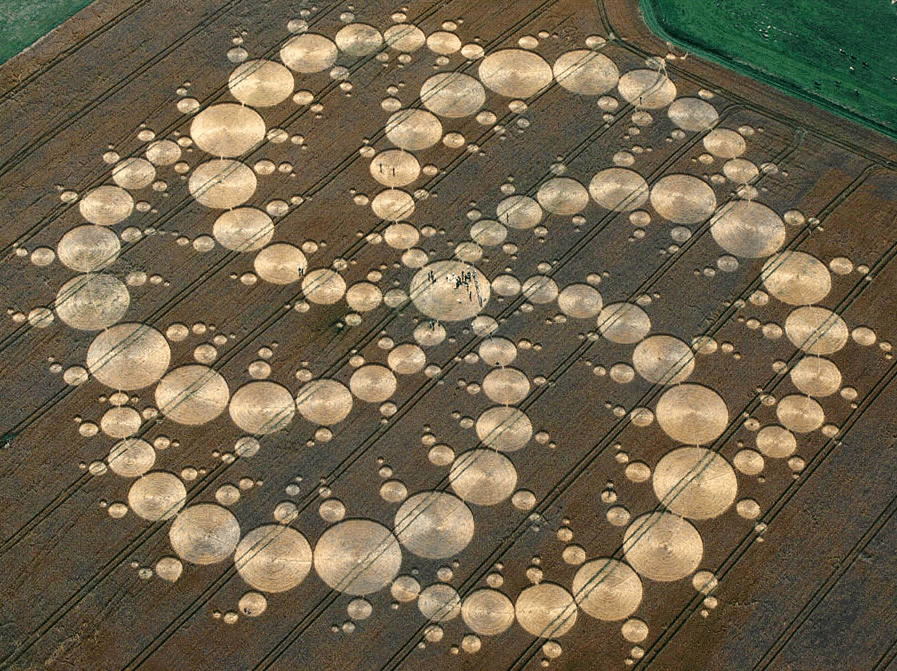 On many occasions, the collective intentions of humans manifest as corresponding crop formations.
See, for example,
Life Force, essence #1313
, which, along with
two others
, immediately answered a specific request by a group of 18 meditators. in 2013, under the guidance of crop-circle researcher Barbara Lamb:
---
So human hands may not be involved in authentic crop formations, but human consciousness is.
But the phenomenon is complex, and no single explanation will suffice.
Here is a 2008 video via channeler Magenta Pixie from a source that identifies itself as the White-Winged Consciousness of Nine: