Higher-Level Harmonic Healings from Crop-Circle Energies
An Ancient Puzzle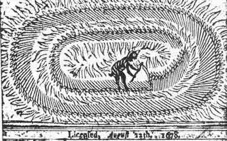 For over 300 years mysterious patterns have appeared in fields around the world, to the amazement and occasional consternation of farmers and others. In olden times, as in this 1678 woodcut, the Devil was charged with the crime, while in modern times pranksters are widely believed to be guilty.


---
Who Makes Them?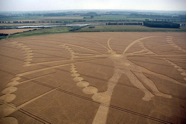 Two old Englishmen, Doug and Dave, famously claimed that they made them all with boards and ropes, but after one died and the formations proliferated, often occurring on the same night and hundreds of miles apart, their credibility vanished. Some thought whirlwinds caused them, but weather cannot create rectangles and straight lines. This one was over a half-mile wide and appeared overnight, as is common. To date, over 10,000 formations have been observed, yet no one really knows who makes them.

---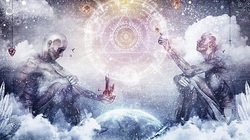 Start now. Open your mind to the distinct possibility that crop circles are not made by human hands, but rather by very advanced benevolent beings that are giving us clues about how we can raise the spiritual quality of our planet high enough that we will be able to welcome and use the help that these friendly beings wish to share with us.
There seem to be countless types of such observing beings, yet we seem to be in no danger, as they are so advanced that, had they wished to destroy us, they would have done so. Yet we are still here.
Contemplate that.
---
Water Remembers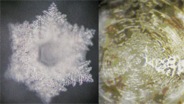 We do not need to know who made the sun to feel its warmth, and we do not need to know who makes crop circles in order to derive extraordinary benefits from them. Many people know the work of Dr. Masaru Emoto, who proved that water freezes in more beautiful crystals when it is labeled with loving words (far left) rather than hateful ones (right). In other words, water remembers its environment. Following Emoto's lead, crop-circle researcher Barbara Lamb began in 2002 to bring glass bottles of pure water into authentic crop circles to record their energy signatures. Energies from over 100 formations have been collected, and powerful essences made from them are available at this site.

---
Interpretation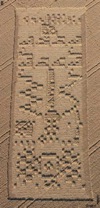 Whoever creates these patterns leaves no business card or user's manual, so we are on our own to interpret them. What is clear is that the whole phenomenon is beyond the normal realm of scientific inquiry. We cannot command the circle-makers to create one in a given field and then measure its characteristics, compared to a nearby control field. They appear unbidden, without footprints, often in nearly inaccessible places. They often display encoded information (left) and a knowledge of human history and concerns. Their origin seems to be intelligent, but nonphysical, perhaps spiritual or energetic in nature, so esoteric methods might be useful in exploring them.


---
The Akashic Records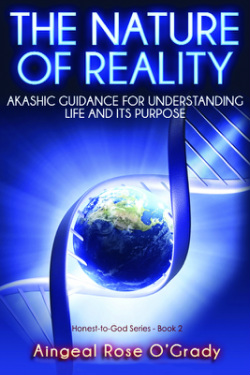 Aingeal Rose O'Grady
, author of the recent books
A Time of Change and The Nature of Reality,
has unusual metaphysical abilities. Spiritual leaders say that everything that happens gets accurately and permanently recorded in the Akashic Records, and rare people, like Aingeal, can enter into those Records and retrieve information. So we asked her to decode the 100 energies we had collected. Her remarkable readings for each one can be seen at our web site, along with other insights and testimonials. The fact that she gets this information from the Akashic Records does not prove anything, because we cannot prove that such Records even exist, but it is remarkable how consistently her readings of our essences correspond to the benefits that people report from using them.
---
The Essence Collections

The Essences can be found in sets, in the Sets menu. Sets 1 through 5 cover the years 2001-2012.
2013
is essences that derived from 2013 essences.
2014
is essences that derived from 2014 essences.
2015
is essences that derived from 2015 essences.
Essences that help restore and maintain human health are collected at the site in a page called "
Body
."
There one can peruse the formation images and click on any that draw your interest.
There is also an
Index
tab to find essences according to purpose, name, and code number.
Essences that accelerate spiritual evolution are in the "
Spirit
" set,
while essences that help heal the planet are in the "
Earth
" section,
and essences related to the Earth's emerging relationship with the Cosmos are in the "
Cosmic
" collection.
---
A Higher Level of Solution
Einstein once said, "No problem can be solved from the same level of consciousness that created it," which is truer today than ever before.
Honey bees, for example, pollinate a third of our food, yet they are in serious decline. They are impacted by varoa mites, RNA viruses, mutated fungi, declining queen diversity, Bt in GMO crops, Roundup-ready crops, radio-frequency interference, and new central-nervous-system pesticides and herbicides.
To solve the honey-bee problems on the same level of consciousness at which they were created would require nearly impossible solutions to each problem.
Failing to solve just one issue could exterminate honey bees and seriously reduce human food supply.
Solving the honey-bee problem requires a higher-level solution, as Einstein said,
and the "
Higher-Level
" essences at the site are exactly that.
---
Essences Are Like Piano Keys

Individual essences are like piano keys with a given frequency.
Your illness is like trying to play a chord on a piano with a missing key.
Using the right essence can restore the harmony, much like fixing the broken piano key.
But, in many cases, like that of the honey bee, the chord has not yet been composed.


---
Creating Higher-Level Solutions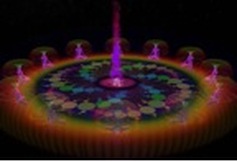 So we evolved a
process
by which sensitive people use their inner knowing or intuition to guide the selection of cosmic-energy essences from which to create a new harmonic chord intended to solve a specific problem.
A drop of water from each selected essence is combined into a new bottle, and the group then focuses their intention into the water during a serious but joyful ceremony.
The new essence is then read by
Aingeal
.
The higher-level essence focused on the honey-bee problem is
"Gypsy," number 1307
. The several struggling hives that have been serviced with this essence are now robust and healthy, giving us great hope for the future.
Below: a visualization of the group process used in a great gathering around the December 21, 2012, end of the Mayan calendar, for the purpose of supercharging the process of manifesting a better world, the long-prophesied 5th World. The result of the event was the creation of the
New Dawn 1221 cosmic energy essence
. Check it out.
---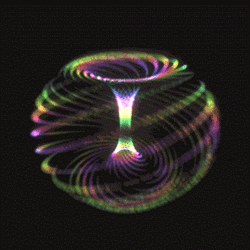 There is a multi-dimensional dynamic tactic field of subtle energy in and around crop circles.
What we see at ground level in the field is but a static slice through a much more complex, moving subtle-energy structure.
---
Invitation

If you feel so inclined, we invite you to peruse our site.
Perhaps an essence is calling you.
If so, do not be surprised if your life soon changes for the better.
Be well.
This Spirit Art from Source was created for this essence by
AHONU
.
---