The Science of Cosmic-Energy Essences
Part 3: Descartes to Cota-Robles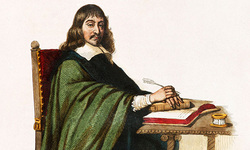 The scientific method was formalized by René Descartes in 1637, and it has served Science well for almost 400 years, but now it needs some adjustment to fit a new reality that includes not only the physical world, but also the metaphysical realm.

Descartes' project for understanding the world was to re-create creation, and we are at that point again. The world that Science has created is threatening to kill off all life on Earth, an outcome that surely was not intended by those who conducted us along its path.

It is time to re-create a new world that sustains and celebrates life on Earth, a new era that integrates spiritual understandings along with our knowledge of the physical world.
---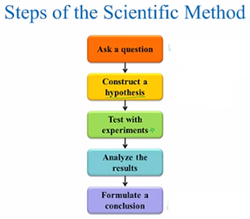 Four Precepts of The Scientific Method, according to Descartes
"The first was never to accept anything for true which I did not clearly know to be such; that is to say, carefully to avoid precipitancy and prejudice, and to comprise nothing more in my judgment than what was presented to my mind so clearly and distinctly as to exclude all ground of doubt.
"The second, to divide each of the difficulties under examination into as many parts as possible, and as might be necessary for its adequate solution.
"The third, to conduct my thoughts in such order that, by commencing with objects the simplest and easiest to know, I might ascend by little and little, and, as it were, step by step, to the knowledge of the more complex; assigning in thought a certain order even to those objects which in their own nature do not stand in a relation of antecedence and sequence.
"And the last, in every case to make enumerations so complete, and reviews so general, that I might be assured that nothing was omitted."

---
While the scientific method has created an enormous inventory of knowledge in the world, it has not contributed in any remarkable way to the equitable distribution of wealth on the planet.

In short, the scientific method is distills knowledge out of the world that has been given to us. This knowledge is then used by people to enrich themselves at the expense of others, resulting in a vast gap between rich and poor.

Every year many of the disaffected become terrorists intent on bringing down the richest countries in desperate revenge for their own poverty and distress. They see no serious opportunities to better themselves in the world in which they find themselves.

Clearly this pattern cannot long survive. We need to revise the scientific method into a conscious method that guides us into co-creating the kind of equitable, safe and sustainable world that we all want and deserve.
---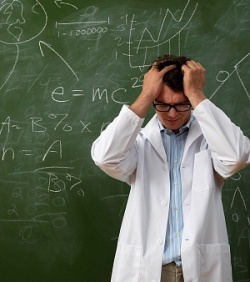 ---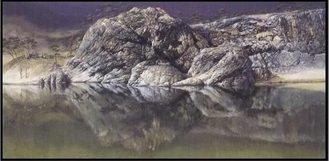 You are entering a paradigm shift, where one day it looks like rocks across the water, and all of a sudden you see and a mother and child praying.
Please keep your seatbelt fastened, as it can be a bumpy ride.

A paradigm is a set of ideas that support one another.
Paradigms are difficult, often chaotic, to change, because any idea that is challenged is supported by other not-yet-discarded ideas, and people can only process ideas linearly, one at a time.

We will call the components of this new paradigm MLTs -- Most Likely Truths -- because we cannot prove anything, really; we can only keep updating our ever-changing set of understandings that resonate most deeply with our personal experiences in life. We will claim no truths here.

---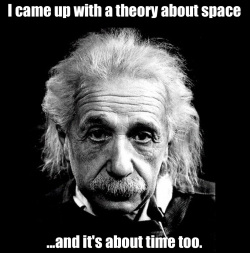 Five Precepts of the New Conscious Method
Be open to all possibilities without believing in any to the exclusion of others. Listen to the spiritual Guidance that is always available to you.
Seek reliable understandings in the Wholeness of All, not from its disjointed component parts. Knowledge is a web of interconnected concepts.
Keep updating your set of Most Likely Truths (MLTs), the concepts that resonate most strongly with your innermost sense of what is most probable in the long run. Be ready to insert, edit or delete MLTs as new evidence or insights present themselves.
Know that as the circle of your knowledge increases, so does the length of its perimeter: the more you know, the more you know that you don't know. Do not expect to ever complete your learning process.
We are all co-creators of our perceived reality, so we can choose the kind of world we want and we can manifest it into our perceived 3-D reality.
---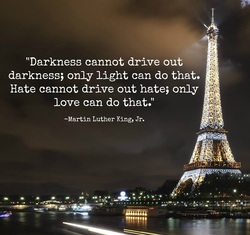 Just as Science, which recognizes only the physical reality, claims that energy-healing modalities are worthless, so also has it discouraged the idea that lasting world peace can be found in any way other than through warlike responses to warlike actions.

Bombs must answer bombs. Bullets must answer bullets. Deaths must be avenged.

It's as if Science got locked into the Old Testament idea of an eye for an eye.

And yet, there is scientific evidence that lasting peace can be achieved through the collective intentions of large groups of peace-intending meditators.
---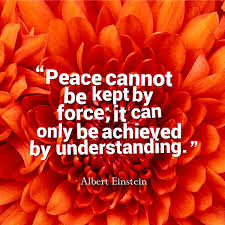 A
scientific study
concluded that group practice of the Transcendental Meditation (TM) and TM-Sidhi program by 7,000 people decreases terrorism and international conflicts worldwide. On three different occasions during 1983-1995, groups of approximately 7,000 meditators were formed for periods lasting from 8 to 11 days, twice in the USA and once in Holland.
The effects were studied using terrorism data collected independently by the Rand Corporation, the renowned California think tank.
Five days after the meditations started, terrorist activities in the world calmed down, the study reports. The study also found that warfare due to national and international conflicts decreased by about 30%, according to reports appearing in the
New York Times
and
London Times.
---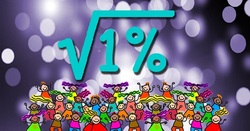 Dr. David Orme-Johnson of Maharishi University of Management concluded, "Our formula predicts that the square root of 1% of the world population meditating together would be needed to create a worldwide effect.
That number was approximately 7,000 at the time of
the study
. We found that the effect could not be explained by any trends or cycles in the data, or by the time of year or other factors. Nothing else was happening that could have explained the sudden drop in armed conflicts throughout the world at that time."
---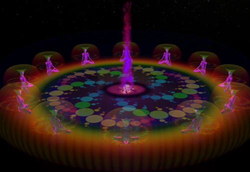 Currently this number amounts to 8544 people, well within range of an organized effort to manifest world peace using metaphysical approaches, including the use of Cosmic Energy Essences.

The global movement to manifest a better world began in the months leading up to Dec. 21, 2012, the legendary end of the Mayan calendar.



---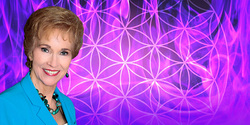 People gathered in sacred ceremony in circles to sincerely feel the better world coming, and spiritual leaders like
Patricia Cota-Robles
gathered heart-centered advocates of a higher-energy world, and a grand effort was conducted. Patricia freely distributed her
global healing water
. Her activation procedure can be found
here
.
Around the world people used
Tesla Water 0101
to collectively manifest a higher-energy world. It was placed in waterways, lakes and oceans to heal and raise their energies.
The grand project succeeded. Shortly after the 12/21/12 event, Patricia reported that humanity has "moved through the Shift of the Ages and Birthed the New Earth... Lightworkers around the World have succeeded in this holy endeavor beyond anything we could have ever imagined."
---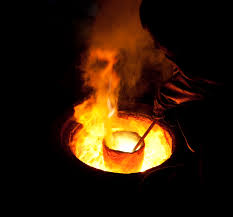 Now that the Earth's energy level has risen higher than ever before, many lower-vibrational behaviors and attitudes of our former way of life on Earth no longer can survive. They are like impurities that get refined out of raw iron ore so that the stronger, more resilient, steel can emerge.

People who know nothing but these obsolete and corrupt ideas are terrified, for they will have no place in the New Earth. So they are blowing up things, and killing and torturing people, to convince themselves that they still matter. But the chaos they cause will soon pass.

Do not fear the terrorists. Soon they will be a distant memory, an incredible story that you might some day try to share with your great-grandchildren. But they won't believe you, which is good.
For them, the world always has been, is now, and will always be a loving, safe and delightful place.
Let that be the history that we write when it is our turn, which begins now. So be it.
---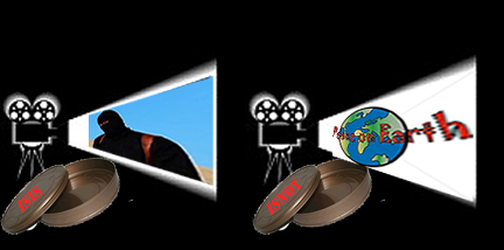 Our perceived reality is a projection into 3-D from a higher-dimensional reality.

It is a hologram projected by humans that do not have our highest and best interests at heart.

To achieve lasting Peace on Earth, swap out the ISIS film that is being force fed to us every day and put in ISNOT film, the one that shows a reality of peace, love, and understanding.

Raising arms against raised arms leads only to more conflict.
The way forward is to cut the coverage of violent acts and see the world as peaceful and beautiful.
---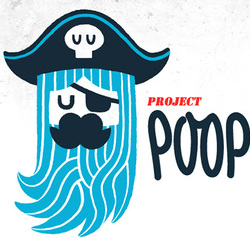 A group of ambitious and well-intended, but naïve, school kids has formed, whose mission is to sneak in and steal all the ISIS news coverage and replace each one with a news report of some uplifting, hopeful and inspiring activity from around the world.
Their hearts are in the right place, but their acronym needs reworking.
They are the Pirates Of Other Possibilities.
Consider subscribing to the
Good News Network
, which supplies the positive news feeds on a daily basis.
---