Special Pre-Publication Offer: 50% off new E-book by Judy Carroll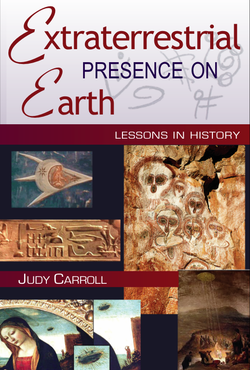 Enter Coupon Code ZETA to get 50% off the list price of the new E-book by Judy Carroll,
Extraterrestrial Presence On Earth: Lessons In History


When this new E-Book is made available, it will retail for $3.99, but until 6/31/16, you can get your order placed in the queue for only $2.00.

The history of this planet is vastly different from what has been taught to us who live here.
History is always written by the victors, who coincidentally always turn out to be the heroes of the stories as written.

We did not randomly evolve from pond microbes. Instead, we derive from a rich interaction with more advanced beings from far places, loving and caring beings who saw great potential on this planet for a new hybrid race endowed with intelligence and a deep ability to feel emotion and love. We were created to live here, and the story of how that happened needs to be in every human's understanding.
---
The Care and Feeding of Crop-Circle Essences: Three Principles, by Yuroc

Introduction
There was a moment when Aingeal Rose O'Grady, author and Akashic Records reader, sat upright during a reading of crop-circle essences for the NotMadeByHands.com site. She held a cobalt-blue bottle of water that had been energized in one of the authentic crop-circle formations of England. With a startled look on her face, she said, "Source tells me that these essences are living beings! They have names, and they want to specify their prices because they are not meant for a general audience. People will know what they need." This was news to us.
We had thought that the cosmic energy waters were like Bach Flower Essences―good for specific purposes, but not much more. And we thought that $9 apiece or two for $15 was just good economics. Not so. Even though, in some sense, Bach Flower Essences are also living beings, these were different. Off-planet or unseen entities were creating in English field crops, in the dark, precise mathematical pictographs that certainly appeared to be communicating to us. They must certainly be picking up the energy from the plants they were placed in, but additionally some code or message was being "encoded" within each crop circle, which left behind an individuated energy signature. This is Cosmic Communication! Now we realized that we were hosting an astonishing family of living, sometimes opinionated beings―energy folks, visitors with names and personalities. We were in an alien world with alien economics, and it was to change our lives. And now, it is about to change yours.
Care and Feeding1. RESPECT:
The first principle to follow in working with these essences is to provide them the respect they need. They want to be treated as the sensitive, loving beings that they are. They have been created by benevolent beings who have come from far places, times and spaces to be of service to you during this time of change on Planet Earth, and they want you to recognize them and care for them in a way that enables them to guide you through the changing times ahead. So keep the bottle in a safe place. Carry it with you when you feel like it. Protect it from extreme heat or cold. Do not leave it in the sun or in your vehicle. If you are uncertain, ask the essence inwardly and be guided by your feelings.
2. INQUIRE WITHIN:
The second principle is that when you want to know how best to use a cosmic energy essence, just inquire within. Hold the bottle and get into a centered state. Focus your attention on the energy that resides within your bottle. If you are led to do so, call it by its name, aloud or in your thoughts. Ask it how it would like to work with you at this time, for your highest purpose. Imagine some things you might do. Perhaps you might put a drop of the water on your tongue before meditating. Maybe you could rub a drop onto your third eye, or onto your heart area, or into your crown chakra. You could even put a drop in your bath water or hot tub and submerge yourself in it for a while. You might feel drawn to cook with it. The possibilities are endless. Fortunately, your essence will hear you, and, when you contemplate a certain choice, you will feel a response. If you feel nothing, keep imagining other activities, or wait a day because maybe you don't need it today! How you feel the response is unpredictable, but you will know. It is inner knowing, or intuition—what the ancient Greeks called gnosis. The more you tune into it, the better you will be at it.
3. HOMEOPATHY:
The third principle is that these essences are like homeopathics—they get stronger with dilution. The energy signature that off-planet intelligence has placed in the water in this bottle is indelible, because energy cannot be destroyed. Replacing a little water that has been used with an equal amount of new water from the best source you can find should not hurt it. The energy will remain as strong as ever, and it may even get stronger. The best replacement water to use would be spring water, taken a little ways downstream from where it emerges from the earth, but any good water will do. The idea is to use water that has no previous memory of unfortunate situations like having gone through sewer systems and processing plants....
Read more here. PDF document
---
Communication with Off-Planet Energy Beings Through Decoded Crop Circles, by Yuroc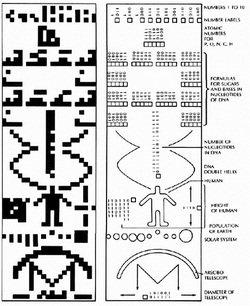 Introduction
For as long as people have stared into the night sky wondering who is out there, governments have been busy telling, "No one. We're alone. If anything is out there, it is too far away to get here. Trust us." The last thing any government wants is to have its citizens communicating with off-planet intelligence, because then everything gets upset, and people would wonder why we even need stupid Earth-bound governments anyway. It could spell trouble for those who focus on retaining power over others.
The fact is that people have been communicating regularly with off-planet intelligence for as long as Earth humans have been around. But, because such communications are not carried out via radio waves through approved channels, today's authorities pretend to dismiss it all. It does not matter. Andy Rooney once quipped, "Ignoring the facts does not change the facts." People know we are not alone. They know we have a long joint history with Visitors from elsewhere. The authorities know that too.
Milk Hill
In 2001, a month before 9/11, an extraordinary crop-circle formation occurred on top of an English field called Milk Hill. Its galaxy-like form spanned 900 feet, displaying six symmetrical arms and comprising 409 perfect circles, each a prime number of inches in diameter. Any level-headed person who was not being paid or forced to speak nonsense, could see that drunks Doug and Dave over at the pub did not create this pattern unnoticed, in four hours of darkness, in the driving rain, with boards and ropes, without leaving footprints. The level of mathematical sophistication in the design was beyond that of any conceivable prank by drunks or college students.
There once was an emperor who could not admit to his public nakedness, because it would show that he was not very smart. We have a similar situation here. Our leaders have no clothes on this issue, and they cannot admit that they have been consistently lying to us about it since Roswell's 1947 UFO recovery or before. Who would believe them henceforward, if they were now to admit that they are incorrigible liars? Clearly, no one. If one day they suddenly tell you that aliens are invading, just ignore them, because their unscrupulous record suggests that they could easily make up some alien-invasion scenario just to scare us into keeping them in power. The peace and civil rights movements of the '60s were often infiltrated with people paid to instigate violence.
Chilbolton
The Milk Hill formation of 8/12/2001, which became known as the Double Julia Set, was part of a two-year sequence of formations that, when studied in a scientific and detached manner, can only be interpreted as communication directed to the human race from some advanced intelligence. A rectangular code formation that appeared near England's Chilbolton Radiotelescope Observatory a week later can be nothing but a response to Carl Sagan's 1974 broadcast of a similar code from the Arecibo Radiotelescope in Puerto Rico. Our broadcast code defined us as a species talking to the universe, while the Chilbolton code defined another race of smaller beings that is speaking to us. A face in the same field was some kind of signature―they seem to be human-like, but with a million or so more genome sequences. Part of our code represented the radiotelescope that we used to send the 1974 message. The corresponding part of the Chilbolton code showed a mysterious multiple-circle model of a device they no doubt use to draw in our fields. That model was a reduced image of a much bigger and more detailed pattern that formed in the same field the year before. They apparently don't use radio signals, and looking for radio-signal evidence of aliens is silly.
The remarkable sequence of interrelated crop-circle formations of 2000-2001 could only be interpreted as a major breakthrough―off-planet intelligence is talking to us, and we, as citizens of this planet, can read and understand those communications without authorities interpreting the meanings for us. We are not alone. We have Guests. They wish to speak with us. They write in our fields. The crop circles have meanings. The Visitors are polite and non-intrusive. It can only be in our highest interests to listen and engage them in conversation.
Download the PDF article here.
---
The Breeding of Crop-Circle Energy Beings, by Yuroc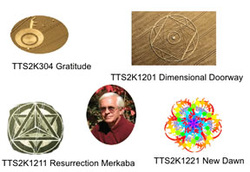 Breeding Life, to a biologist, means a cell-based organism that reacts to stimuli, consumes, metabolizes, excretes, grows and reproduces. Clearly there are no required biological cells in our bottles of crop-circle energized water, so, by that definition, these essences cannot be living beings, as Source has told Aingeal Rose O'Grady that they are. For centuries scientists have unsuccessfully tried to create life, concluding every time that only life begets life. But in the early years of the 20th Century, science found that the reality we experience is a projection from the Quantum Field. If everything we perceive is a projection from the Quantum Field, then so are the characteristics of life, and even life itself. It is likely that the reason that scientists have not been able to create life in the 3D world is that they are still stuck in the old paradigm and have not been starting from the Quantum Field.
Clearly the idea of life needs to be redefined for use in the Quantum Field, where there are no biological cells, just probability curves, frequency waves and harmonics. Let's look at each of the traditional characteristics of life from the Quantum Field perspective...


---
A promotional 4x6 post card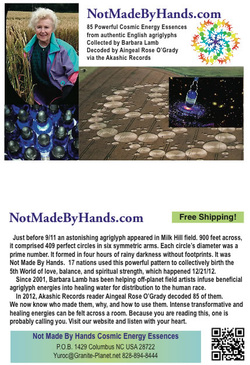 NotMadeByHands.com
85 Powerful Cosmic Energy Essences
from authentic English agriglyphs
Collected by Barbara Lamb
Decoded by Aingeal Rose O'Grady
via the Akashic Records
Just before 9/11 an astonishing agriglyph appeared in Milk Hill field. 900 feet across, it comprised 409 perfect circles in six symmetric arms. Each circle's diameter was a prime number. It formed in four hours of rainy darkness without footprints. It was
Not Made By Hands.
17 nations used this powerful pattern to collectively birth the
5th World of love, balance, and spiritual strength, which happened 12/21/12.
Since 2001, Barbara Lamb has been helping off-planet field artists infuse beneficial agriglyph energies into healing water for distribution to the human race.
In 2012, Akashic Records reader Aingeal Rose O'Grady decoded 85 of them.
We now know who made them, why, and how to use them. Intense transformative and healing energies can be felt across a room. Because you are reading this, one is probably calling you. Visit our website and listen with your heart.
crop-circle photograph ©
Brett Parrott
---