The Science of Cosmic-Energy Essences
Part 1: Isaac Newton to Levitation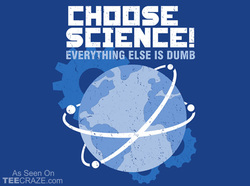 Science is awesome at many things, but there is one area it is very poor at, and that is admitting when it is wrong.

Here is a brief journey surveying the route of development that Science has taken, focusing on several major missteps that have occurred and the disastrous consequences of those errors.

From these wrong turns through the forest of knowledge we begin building a new understanding, bravely following the path less traveled, to an unseen destination that has been deeply hidden from our view for too long.

---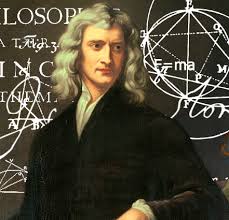 We begin with Isaac Newton, who in 1718 suggested the existence of a light-bearing or luminiferous "aether," as a theorized medium for the propagation of light.

Ocean waves would not exist without the water, and sound waves without air would be silent.

Because all waves require a propagation medium, and light is a wave, there was a widespread expectation among scientists that the etheric medium could be proven to exist.

---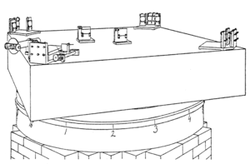 In order to demonstrate the presence of aether, Albert A. Michelson and Edward W. Morley in 1887 conducted a famous experiment that compared the speed of light in perpendicular directions. They expected to detect the relative motion of matter through the "aether wind."

Their result was negative, in that the expected difference between the speed of light in the direction of movement through the presumed aether, and its speed at right angles, was found to be nearly zero, from which Science concluded that aether, later spelled ether, did not exist.


---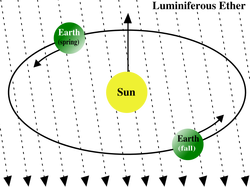 While setting up their experiment to determine whether ether exists, Michelson and Morley made two grievous errors in their assumptions, mistakes that have ever since severely limited Science's ability to understand and fully utilize the true nature of our perceived reality .

Their first egregious error was to assume that ether flows like a broad river, through which light travels. When the Earth moves upstream against the ether flow, light emitted upstream should be slower than light emitted at right angles to the flow, i.e., when the Earth is crossing the current.

As it turns out, ether, which does in fact exist, does not move like a sheet of water through the Everglades, so the whole experiment was pointless. Ether moves more like a vortex swirl in a drain, with no expected difference between upstream and downstream speeds, because there is no upstream or downstream direction, except into and out of the manifestation vortex, which Michelson and Morley could not imagine and did not measure.
---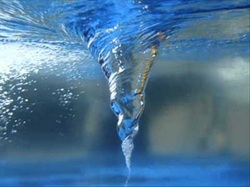 Their second grievous error was to assume that ether is detectable by instruments that measure only physical and chemical properties like mass, charge, temperature, pressure, and the like. All of the instruments in Science labs measure only such properties. Nowhere in a Science lab will you find anything that measures metaphysical phenomena, for such topics belong to the Church, not to Science, and ridicule and loss of funding await any scientist that ventures in that direction.

Ether, as it turns out, is not charged electromagnetically and is thus invisible in the physical realms to which Science restricts itself. The composition of ether is not physical, but metaphysical. Its substance is more ghost-like than water-like. Even if ether had moved as Michelson and Morley assumed that it did, their instruments would not have detected it. They wasted their time.
---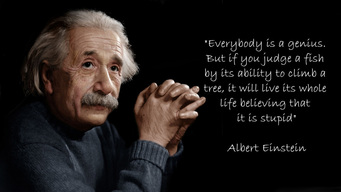 The result of the Michelson-Morley experiment initiated a line of research that eventually led to Einstein's special relativity theory, which cannot co-exist with ether. If ether is proven to exist, then most of Einstein's body of thought will need to be seriously revised, including the limitation on any speed faster than light, from which Science concludes that we are effectively alone in the universe because everything is too far away for beings to travel here within our lifetimes.

But Einstein, as the undisputed master of 20th Century science, was so dominant that when he abandoned ether, so did Science. And the downstream consequences have plagued this world ever since, delaying by a century our discovery of a myriad of effective ways to achieve lasting, sustainable peace on Earth, solutions that capitalize on the reality of a metaphysical realm instead of disputing its existence.

---

Science, which prides itself on being eminently logical, sometimes fails catastrophically at adhering to the most basic principles of logic.

When Science is illogical, it undermines the reliability of its prior conclusions, causing scientists to speak as if they occupy an impregnable position of well-established knowledge and facts about the nature of reality on Earth, while, in fact, they may be standing on the thinnest of ice on a rapidly warming Earth.

Someone is likely to get very wet very soon.

---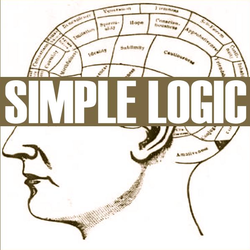 After Michelson and Morley failed to find evidence of ether, Science, including Einstein, concluded that ether did not exist, a faulty conclusion that is built upon a very basic fallacy, one which every freshman in every high-school logic course has been trained to avoid:

The absence of evidence is NOT evidence of absence.

The two ideas are not the same, and to act as if they are can lead to serious misunderstandings and wasted time, money and effort, which is exactly what happened with the concept of ether.

One cannot logically conclude that ether does not exist just because two scientists failed to find convincing evidence of it from a flawed experiment.

---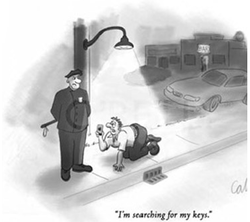 We have all heard the joke about the drunk searching for his keys under the street light. When asked whether he lost them there, he replies, "No, but the light's better here."

Perhaps this joke was not yet in circulation in 1887, or perhaps scientists are not as logical as they claim.

If the drunk claimed that his keys no longer existed because he did not find them under the light, we would laugh at him. Of course they still exist, but just not where he was looking.

But, when Michelson and Morley found no ether under Science's dim streetlight, the world concluded that Science had proven that ether did not exist. For 129 years Science has been trying to explain everything without ether, but they are failing, because they are not playing with a full deck.
---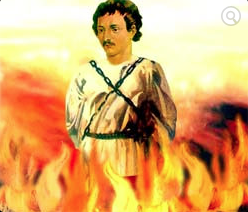 From Michelson-Morley forward, Science relegated ether to the metaphysical realm of superstition, spirits, voodoo, and religions, areas that scientists had conceded to the Church to avoid the fate of Giardano Bruno, who had reported, from his scientific telescopic observations, that Venus has moon-like phases, therefore the planets circle the Sun, and not the Earth, contrary to God-given Church dogma.

With his "tongue imprisoned because of his wicked words," Bruno was burned at the stake by the "Holy" Roman Church in 1600.

Scientists could see that objective observations of our natural world were going to be treated as life-threatening heresies, so they left the Church, never to return.

---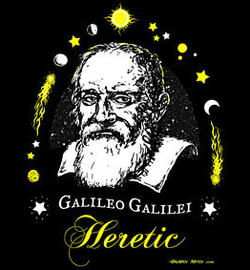 Galileo Galilei, discoverer of the laws of gravity and many other significant understandings, learned from Bruno's example and stopped speaking in public about heliocentrism.

He did not recant his heretical beliefs and suffered under Church-imposed house arrest until his death in 1642.

By 1758, the Church could no longer deny the accumulating scientific evidence for heliocentrism, so it lifted its ban on most works supporting Copernican theory. In 1835 the Church dropped its opposition to heliocentrism altogether, but the rift between Science and Religion was irreparable.

In 2004 Pope John Paul II asked God's forgiveness for the sins of Christians during the 500-year-long Inquisition, praying, "Forgive us Lord, Never Again." But, as far as I know, no apology or posthumous wrongful-death award was ever made to the Bruno family, or, for that matter, to the 6,000 others murdered by the Inquisition.
---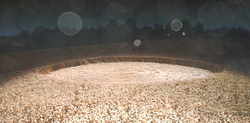 The fear of ridicule still haunts most scientists to this day, preventing them from investigating some of the most astonishing and well-documented phenomena on Earth, like Crop Circles, luminous orbs, auras, energy bodies and ETs.

---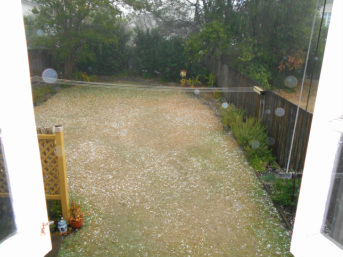 While scientists are no longer burned at the stake, those who stray outside of "ordained" boundaries may lose funding or their positions.

There is still a distinct chill in the air at any scientific gathering if one is so foolish as to suggest, for example, that these vibrantly multicolored orbs seen here in Judy Carroll's back yard are something more than lens flares or Photoshop modifications.

---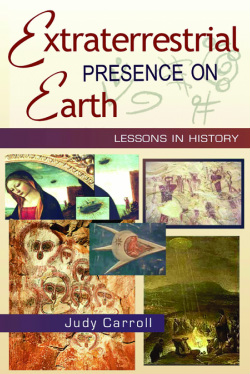 Judy Carroll is one of several human beings whose souls previously occupied Zeta Reticulan "soul containers."
She was told by her "Upstairs" mentor Oris that the balls of light (BOLs) observed over crop circles are "energy stamps" that are encoded with the required pattern of the glyph that is to be created in the field.
He said it was like recording a movie or music onto a DVD or CD.
The energetic pattern of the crop circle is recorded into the plasma ball, which has a consciousness of its own to carry out the job.
Judy is one of the fearless people who ignore the "laughter curtain" that is a residual memory of the Inquisition. She and others are bravely stepping up to share what they know.
Her previous books
The Zeta Message: Connecting All Beings in Oneness
, and
Human by Day, Zeta by Night: A Dramatic Account of Greys Incarnating as Humans
are available on Amazon in both printed and Kindle formats.
Left: Judy's forthcoming book.
---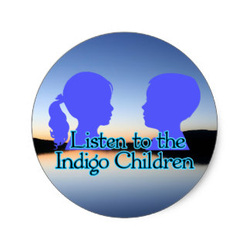 Probable truth: Judy Carroll and the other former Zeta Reticulans are incarnating was humans in order to continue their mission of helping residents of Planet Earth evolve spiritually without violating the strict mandate to not interfere in human perceived reality without being invited.
But they are not the only ones, just the first ones we have noticed. We have identified a good number of others as well, who choose wisely to stay anonymous for the moment.
Since Judy's group has joined us on this planet, many others whose souls where recently off planet have also incarnated here. They are variously referred to as Indigo Children, Golden Kids, and several other names. They are special kids.
Watch Ellen DeGeneres interview one of them
, a three-year-old who knows all the elements of the Periodic Chart.
If you sometimes feel you don't belong here, if you gaze up at the stars and silently pray to be taken home, you may be one, to. This is real.
---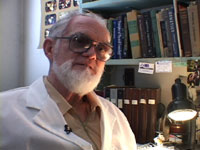 Only a few scientists, like the late biophysicist Dr. William C. Levengood of the University of Michigan, have shown the courage to scientifically investigate controversial subjects like crop circles, despite the guaranteed ridicule.

Levengood was not burned, but he was denied his Ph.D., despite having completed all requirements and despite having solved a thought-to-be impossible problem that had been given to him to block his progress.
His solution came shortly after the deadline, so his doctoral diploma was withheld.
Here, in recognition of what should have happened, he is Dr. William C. Levengood.

---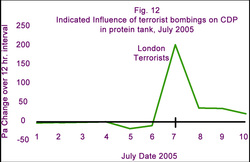 In early July, 2005, Dr. William C. Levengood and his reliable lab assistant
Penny Kelly
were developing instrumentation to measure what Dr. Levengood eventually called
Charge-Density Plasma (CDP)
, a room-temperature plasma that is neither solid, liquid, nor gas.
They had left the instrument on and did not immediately notice a major spike of several days' length. Curious, they investigated all explanations until it became clear, corroborated by later events, that
CDP was sensitive to human consciousness
. The spike occurred during the emotional uproar around the London subway bombing of July 7. Similar spikes were recorded later at other times of global distress.
---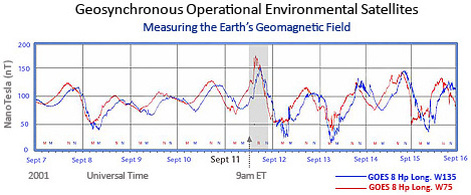 Precisely coordinated with the widespread public alarm about airplanes hitting the Twin Towers around 9 a.m. on 9/11/2001, two satellites measuring the Earth's magnetic field showed anomalous spikes.

While neither understood nor investigated by mainstream Science, the implication is clear: human emotion can directly affect our perceived reality. Such a connection is not part of the paradigm of Science.
---
Science admits that it can study only the brightly lit 4 % of the universe that they can detect with their electromagnetically sensitive instruments like satellite magnetometers and optical and radio telescopes.
They are like the drunk under the streetlamp, looking where their instruments shine.
They are deeply lost, but still proud.
Many scientists seem not to know the meaning of the word
hubris
, or if they do, they assume that it must not apply to them.
---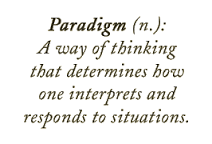 As we gain deeper understandings, we build them into mutually supporting structures that begin to create a new coherent body of thought called a paradigm.

There is a new paradigm emerging.

We will call the components of this new paradigm Probable Truths -- because we cannot prove anything, really; we can only keep updating our ever-changing set of understandings that resonate most deeply with our personal experiences in life. We will claim no truths here.

---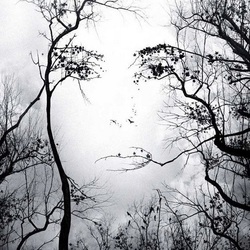 Sometimes you look at something for a long time, and it always looks the same.

And then one day you look again, and you see something totally different.

That is a paradigm shift ,and it's happening to you right now.

Once you see the new perspective, you cannot ever unsee it.
---
---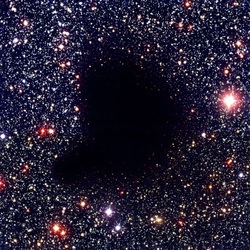 There is another 26% of the universe, which Science vaguely calls dark matter.

Probable truth: Dark Matter is another name for Charge-Density Plasma (CDP). Some call it ether.

Science holds that plasmas exist only in very hot places, like the centers of stars.

Mainstream Science does not explore CDP because it believes it cannot exist.

Dr. William C. Levengood discovered CDP shortly before his death in 2013.

Probable truth:CDP is an integral part of the means by which our perceived reality becomes manifest in our perceived 3-D reality.

---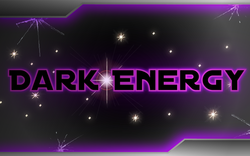 Science calls the remaining 70% of the universe Dark Energy, another vague term.

Probable truth: Dark Energy is Living Consciousness that manipulates and forms CDP into our perceived 3-D reality. Some call it the Quantum Field.

Energy is defined as the ability to do sustained physical or mental activity.
Consciousness transforms CDP into 3-D physical reality, an act of physical activity, so it does work.

Probable truth: Consciousness is a form of energy.

---
In order to continue the comfortable illusion that all the significant ebbs and flows of energy were being measured, Science needed to deny the existence of a seemingly infinite background energy that was increasingly getting in its way.

This disconcerting energy, one that Tesla concluded existed, the one that some call free or zero-point energy, was conveniently taken off the Science table by a technical maneuver called renormalization.

By choosing to ignore this infinite energy intruding from the metaphysical realm, Science rationalized its continued development of equations that are inevitably limited to only a small fraction of what really exists.

---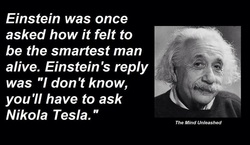 Einstein and Tesla were contemporaries and rivals. And Einstein was stubborn.

Once he had staked out his position that ether did not exist, he stuck by that position, although it probably is why he failed to find his Unified Field Theory.

This is Political Science -- not the scientific study of politics, but, rather, the Politics of Science.
Einstein's influential position against ether had more to do with Tesla's championing the idea than it did any persuasive evidence. And we have all paid dearly for Einstein's stubbornness.
---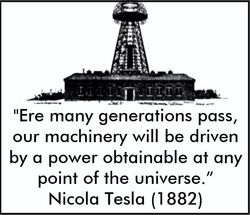 Nikola Tesla had an inner, or gnostic, knowing that ether was real, and many of his inventions built on that understanding.

But, like Bruno before him, Tesla's contributions were seen as a threat to those in power.

For example, his demonstration that electricity could be distributed without wires threatened those, like George Westinghouse, who sought to profit by metering electricity passing through transmission lines.

Tesla's laboratory building and all his work were mysteriously destroyed by fire in 1895.

---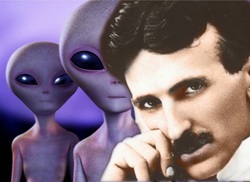 After witnessing his brother Danijel get killed in a riding accident, Tesla began to see visions.

As happens to many people who witness terrible things, this shock probably helped blow away the dominant paradigms that threatened to cloud Tesla's mind.

In later years Tesla openly admitted communicating with off-world intelligence, to whom he credited many of his insights.

Science would conclude that he was crazy because of the absence of evidence of life anywhere but on Earth, which they mistake again as evidence of the absence of life elsewhere.
---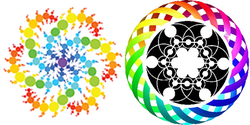 Nikola Tesla migrated into higher dimensions in 1931, and yet, in spirit form, he has been directly involved in the creation of two of our most powerful Cosmic Energy Essences,
Tesla Water 0101
, and
Tesla-Kelvin Laboratory 1520
. The latter one emerged at the suggestion of the late Lord Kelvin, who seems to be working with Tesla on the other side of the Quantum Edge.
Science, whose paradigm prohibits life outside of the span between birth and death, categorizes claims of communication with disembodied entities as a form of insanity.
As Science's paradigm also prohibits life that originates anyplace except by random evolution on Earth, it also categorizes claims of communication with off-planet entities as a form of insanity. Specifically, off-planet life is presumed not to exist, as once again, absence of evidence is being confused with evidence of absence.
---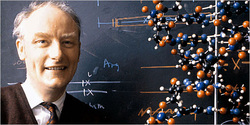 To be consistent, which it is not, Science, by its own standards, would have to classify their hero, Francis Crick, discoverer of DNA, as an insane heretic, because he said, quite seriously,

"Given the weakness of all terrestrial genesis, directed panspermia [the deliberate planting of life on Earth by aliens] should still be considered a serious possibility."


---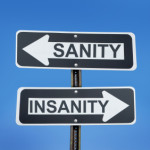 Insanity is defined as the inability to distinguish between what is real and what is not.
However, the assumption that you are expected to accept without question is that Science knows how to make that distinction, and that they have the authority to tell you which side of their line you stand on.

Probable truth:Life precedes birth and survives death. Reincarnation is real. Disembodied entities can communicate.
Probable truth: Science is a popular belief system, not a complete index of what is true.
Probable truth: No single belief system includes truth, the whole truth, and nothing but the truth, so no one has the right nor ability to define who is sane and who is insane.
---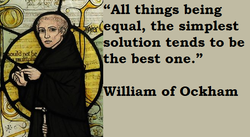 "Ockham's razor"
Solution 1: This 3-three-old's soul brought with it skills from a former life.
Solution 2: This is fake news. Impossible. The video was done by animators.
Solution 3: This child has had intensive training in the year since she learned to walk.
Your solution:
Probable truth: Reincarnation is real. It's the simplest answer.
---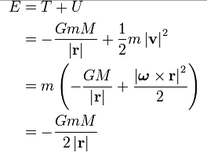 Another critical failing of Science is believing that accurately modeling the behavior of something means it is fully understood. For example, the physics equations (left) that predict the effects of gravity work very well, to a great degree of accuracy, under certain conditions.

But the ability to predict how physical bodies react to gravitational forces does not imply that Science fully understands gravity. It apparently does not.

Einstein died trying to integrate gravity into his unified field theory. Had he retained and used the idea of ether, he might have succeeded.

---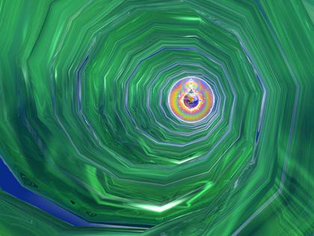 While the physical equations of gravity accurately model the behavior of objects under the influence of gravity, it is becoming clear that gravity is not what we have long believed it to be.

Probable truth:Gravity is a side-effect of the transmutation of Consciousness into our 3-D reality through its effects on CDP.

Probable truth: As the CDP manifests into our 3-D reality, the living, Conscious energy that directs the manifestation swirls in a transdimensional vortex around and through every physical thing, creating its apparent mass and gravitational pull.

Probable truth: The gravitational force with which every physical thing attracts every other physical thing is created continuously by the manifestation process.

---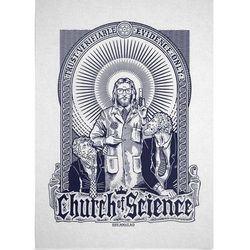 The understanding that gravity is a side-effect of manifestation has escaped Science because of its too-quick and ill-considered dismissal of ether. The non-existence of ether has now become an immutable component of the dogma of what some are calling the Church of Science, an idea that reflects Science's rigidity and inability to adapt to new insights.

The Church of Science has a dogma, which includes such assertions as "The only evidence that is worthy of consideration comes from repeatable experimental observations made with scientific instruments that measure only physical properties."

The priests of the Church of Science are scientists who are deeply schooled in the ordained gospel of Science, and it expects its devotees to defend its laws and ridicule those who march to a different drummer. Like the Catholic Church before it, the Church of Science is facing an inevitable reformation.
---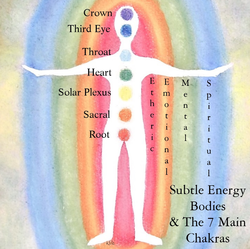 Probable truth: Just as the Earth is multidimensionally present in both the physical and metaphysical worlds, so are we.

Everyone knows they have a Physical Body.

Outside it, like a shell, is the Etheric Body, where some people can see auras.

Beyond that body, at a higher energy vibration, is the Mental Body.

And beyond that is the Spiritual Body, where our true identity lies.
---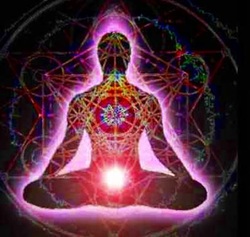 Probable truth:Each of us has metaphysical energy vortices of Consciousness in our physical bodies.

The ones most people are aware of are the seven main chakras that are spread vertically through our bodies.

Each has a vortex of Conscious energy whose free flow is essential to good health.

Science, forbidding anything of any consequence to lie outside of perceived 3-D reality of the Physical Body, believes that chakras and, in fact, the entire subtle-energy body of human beings, does not exist.
---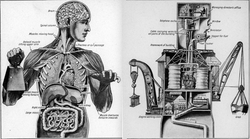 By refusing to consider metaphysical energies as an integral part of our existence as humans, Science has led us into the cul-de-sac of allopathic medicine: our bodies are seen as machines, with interchangeable parts.

Every malady will have a pill, every problem will have a physical solution.

Every year Americans spend $3.8 trillion on allopathic medical treatments, and we as a nation are sick.
---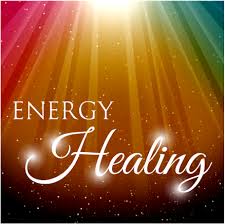 By restricting the health solution set to physical options, Science has deprived all of us of a wide variety of reliable health-inducing and healing approaches such as:
Acupressure, Acupuncture, Alexander Technique, AMMA Therapy, Aromatherapy, Art Therapy, Bach Flower Essences, Biofeedback, Body Work, Breema, Chi Kung Healing Touch, Chiropractic Medicine, Color Therapy, Counseling/Psychotherapy, Cranial Osteopathy, Cranio-sacral Therapy, Dance Therapy, Dowsing, Energy Work, Eye Movement Desensitization and Reprocessing (EMDR), Feldenkrais Method, Guided Imagery, Healing Touch, Herbal Therapy, Homeopathy, Hydrotherapy, Hypnotherapy, Interactive Imagery, Jin Shin Jyutsu, Lymphatic Therapy, M Technique, Magnetic Therapy, Massage, Meditation, Movement Therapy, Music Therapy, Neuro-Linguistic Programming (NLP), Neuromuscular Therapy, Nutritional Counseling, Osteopathic Medicine, Past-Life Regression, Prayer, Qi Gong, Reiki, Shiatsu, Stress Management, T'ai Chi (Chuan), Therapeutic Touch, Touch for Health, Trigger Point Therapy, Yoga Therapy, and the new one, Cosmic Energy Essences.
---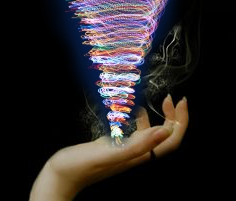 In addition to the seven main body chakras, there is also a Consciousness vortex in each person's palm, which is detectable by a dowsing pendulum, which will swirl in the direction of the energy flow of the vortex.

Below is a simple experiment that any small group can do to strengthen their understanding that gravity is produced as a side-effect of Consciousness in-flowing through a trans-dimensional vortex.

Four people can levitate a heavy person sitting in a chair by disturbing the gravity-inducing Consciousness vortex that swirls down into that person's body, manifesting his weight.
Begin by having four small people try to lift a heavy seated person using only two fingers each. They will fail. If they succeed, find a heavier person, or smaller lifters.

---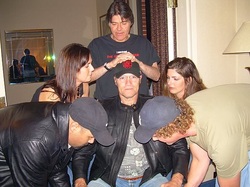 Use a pendulum to detect the direction of swirl of the vortex over the person's head.

Then stack the hands of the lifters, palm-down, without any hand touching another, directly above the seated person's head, in the gravity vortex.
Place all right hands first, in rotation, then all the left hands, in the same order.

The direction of the vortices in the lifters' hands will be opposite to the one that creates the measurable weight of the victim, I mean seated person.

If any lifter's palm-down vortex swirls in the same direction as the seated person's vortex, perhaps a left-handed person, have him/her place his/her hand palm-up, so their vortices oppose the seated person's overhead vortex.

---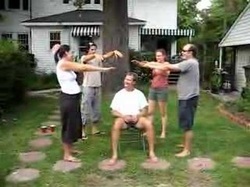 After waiting a minute or so for the seated person's gravity vortex to be disrupted, the four people can, with only their 8 fingers, raise the seated person high into the air.

The effect is not permanent, but it is very surprising.

Try it and have fun.

But don't drop and hurt the person, who is likely to be totally freaked out, especially if he/she is a die-hard skeptic who will be bewildered when the behavior of his/her world no longer obeys the physical laws that he/she had been deeply confident were true and reliable.

---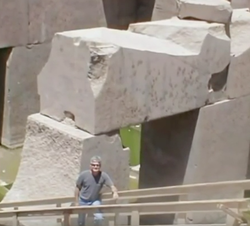 After you have completed this exercise, take a few moments to wonder from a new perspective how the ancient Egyptians and residents of Macchu Picchu, Gobekli Tepe, and other ancient cultures routinely moved around blocks of granite weighing up to 100 tons each, without wheels, cranes, or other modern equipment.

It would appear that such cultures had off-planet help from our progenitors or were far more advanced than our official self-edifying history would allow.
---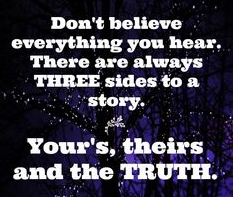 No one knows the Truth. We don't. You don't. They don't.
If you encounter anyone who claims to have the Truth, we advise that you turn around and walk the other way, for there is only trouble down that road, and nothing you can say will make a difference.

Ultimately, all we have is our innate sense of resonance -- that undeniable feeling that what we are contemplating resonates or clashes with some immutable inner sense of what is correct. In ancient times, this form of knowing was called gnosticism.

We are all gnostics. We have all been in places that do not feel right. We have all known things that no one has taught us. As you explore the ideas here, listen for that inner resonance that can advise you on what to retain and what to discard. This is your personal truth-building path.

---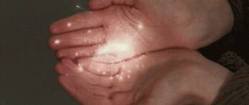 Probable truth: The subtle Conscious energies that flow throughout the human body and throughout the world are detectable by people who are sensitive, and by anyone who can dowse, which is everyone.

Dowsing is much more than using a stick to find where to drill a water well. Dowsing uses any tool that resonates with the multidimensional probability surfaces across the Quantum Edge. Dowsing produces visible evidence of unseen truths. It is gnostic in nature.

Some dowse by muscle testing and others by body dowsing. Still others a use dowsing instrument, like a pendulum or L-rod. In the development of our Cosmic Energy Essences, we always dowse to measure subtle-energy levels and to get guidance as to which essence is suitable for which application.
---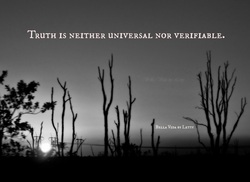 Unfortunately, there can be no proof of any truth, although Science would like you to believe otherwise.

All proof methods depend upon assumptions that you are expected to accept, without verification.

Proof methods produce nothing more than the logical implications of given assumptions,
but there is no way to ascertain the truth of those assumptions.



---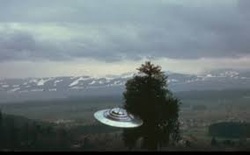 In 1962, Pamela Meyer and her family in Pennsylvania had a close encounter with a stationary 30-foot-wide object that looked a lot like this photograph.
After some time, it suddenly shot into the sky and was gone.

Everyone in the car was deeply affected by the event, except for Pamela's grandmother, whose ability to process the implications of new ideas was severely diminished by age. She never admitted to seeing anything. Pamela, however, felt gratitude for what she had been shown, although for years afterward she had a curious fear of uncovered windows at night.
---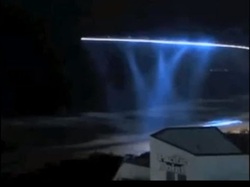 That same year, Brian Crissey and a companion, both counselors at a boys' camp in Wisconsin, had a close encounter with a silently moving object about the size of a city bus that looked a lot like this photograph.

Without warning, it shot a blue beam down upon them, after which they were unable to remember all the time that had passed. Both were frightened but unhurt.

The next night two other counselors on a woodland bridge had a similar experience.
Both were paralyzed for a while by a blue beam from a silent object above. Neither was hurt.



---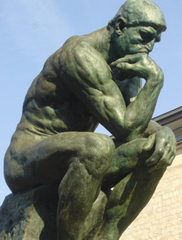 Both Pamela and Brian had to formulate
Probable truths
for their experiences.
Their first
Probable truths
were:
We are not alone on this planet.

Much information that we deserve to know is being withheld from us.

The visitors, if that is what they are, are very advanced.
They could destroy us, but they have not, so they mean us no harm.
These independently invented
Probable truths
started Pamela and Brian on a long and difficult road that led to their creating a publishing company to get that hidden information out, and beginning to construct a new paradigm, into which you are heading right now.
Welcome to a new world, and please fasten your seatbelt.
---