Late-Season Formation in Bavaria Yields Powerful Symbol Code for Peace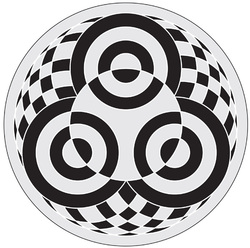 The image to the right is a powerful symbol code for peace that was delivered to the residents of Planet Earth August 10. Read what the Akashic Records reveal about it, according to Aingeal Rose O'Grady:
This essence is to be used
homeopathically
, in that it calms chaos in chaotic people and induces chaos in balanced people. It is only for persons in chaos, because like attracts like, not for the clear, ordered and balanced. It will bring chaos to the well-balanced. There are too many chaotic thoughts among Earthlings. This pattern represents the various
chaotic energies
around Planet Earth. Each of the 3 circles represents a worldview that is being fueled by its people's own chaotic thoughts that clash with other worldviews.
Give this essence to someone in a chaotic thought pattern, someone with symptoms of chaotic thoughts, and use it homeopathically.
This Aurim #1422 essence
is
to be used over countries
in this way: Put 7 drops of the essence onto an image of a country that is in chaos to bring forth intellectual understanding and to change perceptions and beliefs.
This essence
transmutes the dark energies of war-torn places
into into a positive place that glows with the brilliance of the sun, making the place a true solar plexus center that looks like a sun or sunflower.
It was created by a group of spiritual beings, a collective of different races who orchestrate governmental bodies of planets. Their goal is to
harmonize
Earth governments so they can work in harmony with each other.
Nearby the formation are four upload communications satellite dishes of the EMC company.
---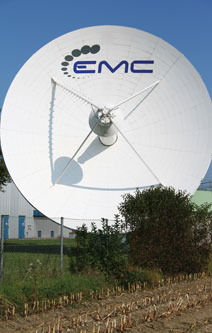 Corporate logo of EMC. by whose satellite dishes the Aurim formation was placed.
---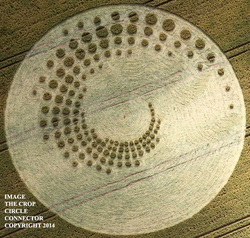 ---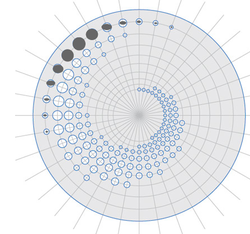 Q to the Akashic Records: Does the EMC logo relate to the
Forest Hill formation
, above and left, in Marlborough, Wiltshire, two days earlier?
A:
Yes
. They say that they
can
communicate with us through such communication satellite dishes
and that they want to do so.
Petra S.:
After accessing the energy remotely, I saw nearly the same thing that Angeal saw in the Akashic Records, but I saw that
we can use a map and put the crop circle symbol in little pictures on every country of the Earth where there presently is war or crisis
.
Our realization from the circle's energy supports Aingeal's reading that it was done by a group of beings. This is wonderful. I strongly felt, and still do, 3 beings from the Central sun and a Pleiadian.
---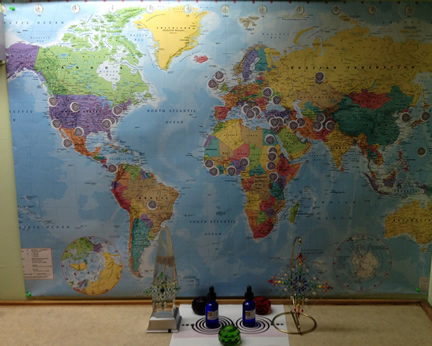 Use Coupon Code PEACE to get 50% off on the Aurim #1422 Essence!

Interview on Rob McConnell's X-Zone radio program
Tough questions, but we stood our ground.


---

Interview on Betsey Lewis's Rainbow Visions
Thorough coverage of the important questions.


---
BREAKTHROUGH: Crop-Circle Communication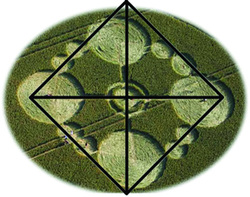 If you are a truth-seeker, you can spare 7 minutes to experience a compact, information-filled YouTube video that may deeply change your perception of what is going on in this world.
This short video explains the significance of what happened in England during the summer of 2013.
It reviews three essential crop formations that together constitute communication from an intelligence that is far in advance of us but which intends us no harm.
It also chronicles the adventures of 18 people who ventured into the crop-circle fields to ask the circle-makers to make a diamond-shaped formation with an equilateral cross in its center.
It appeared overnight (left) and two more appeared the next day.
An event like this is less probable than pulling four aces from a well-shuffled deck.

This is two-way communication. It is time to say Hello.
Please
click
on the image to the left to run the video. Watch it.
Then let it percolate awhile in your understanding.
Then return here to explore some of the healing and transformative energies that are now available to you, gifts from far places.
---
Home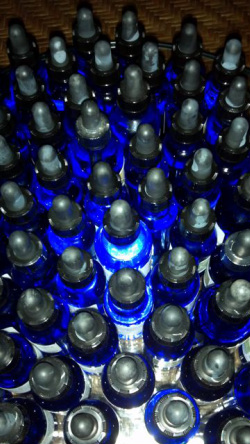 Powerful New Spiritual Tools for Your Enlightenment...
Not Made By Hands Cosmic Energy Essences
are here to help you reach your spiritual potential and change the world.
Created from the messages and energies communicated through the sacred geometry of crop circles, these
living Energy Essences
make energetic shifts that bring you back to balance physically, mentally, emotionally and spiritually. Once we balance individually, we shift the world around us. These living Essences will guide you through difficult times, help you find your personal happiness, and empower you to make the world a better place.
Old ways of being in the world are
no longer working
.
Not Made By Hands Cosmic Energy Essences
are here to help you create a new and better reality.
What are Cosmic Energy Essences?
We at NotMadeByHands.com have found a way to capture in water both the messages and energies of 88 energetic crop circles. Each essence is a living energy that can assist you in a specific and unique way.
People just like you use these Essences to restore their health, move them forward on their spiritual path, and help them explore their emerging roles as cosmic citizens.
From the physical to the spiritual, these Essences can help you…
Open up to higher dimensions and higher aspects of self

Restore your health

Develop higher consciousness

Strengthen your immune system

Reset old patterns

Dispel depression

Get better sleep

Assist the Earth in returning to a more pristine state
And so much more!

Our Essences are collected by purpose into these categories:
"No problem can be solved from the same level of consciousness that created it." —Albert Einstein
---
How Do I Know Which One Is For Me? How Do I Use It?


People use different ways to decide which essence is calling them. Some people read the descriptions or hold the bottle at an event and feel which one is for them. Some people use a dowsing pendulum to indicate the essence that is calling. It's a very personal experience. The KEY is to bring your intuition into the process and allow your deep, inner knowing to inform you. Many people want to alleviate symptoms, which is our current western-medicine approach. These essence perform energy healing, which is fundamental and sweeping, since it balances you first, often removing the "problem" we wanted to "fix" in the first place. So allowing your guidance to direct you will fix your deepest issues first.

To use an essence, apply the same approach as in picking one. Bring your intuition into the process and ask for guidance. Feel the answer inwardly. Some people use the essences in sacred ceremonies or rituals. Others take a drop on their tongue or rub a drop into a chakra, while others put a drop into their bathwater or drinking water. Some spray the essence on plants, or drop a bit into pet water or honey bee feed water. Or you can simply hold the bottle and absorb its power.

If you know which essence you want, you can browse to it easily through the

index

, which is organized in three ways: by SKU number (0101, e.g.), by purpose (sinuses, e.g.), and by name (

.

Global Healing Mandala, e.g.).

An essence may be calling you today. If you respond to her, you might find your life dramatically improved. Many people report

amazing stories

of how these essences have made their lives better. Here are two:

I have always had poor posture, and I thought this was something I would be dealing with for the rest of my life. I am now noticing when I am slouching and correcting it. This did not happen before taking the Merkaba essence. I am also sitting straighter. I had an imbalance in my body from an issue I went to the emergency room for last year. At church this morning, one of my friends told me that the first time since the incident that my face looks balanced and normal again. I saw her last before taking the Merkaba blend." --Carol P., Asheville, NC

---

The Return of the Founders Cosmic Energy Essence has impacted my life in many ways. Like a course re-setter, this essence has assisted me in focusing my cause toward inner development and renewal. Within two weeks of its application and incorporation into my life, I have transcended childhood fears and removed long-term pain cords which have haunted me for years. I feel vibrant, focused, and fearless! Truly these essences are spiritual accelerators designed for the expansion of the human experience and deep wellness. Thank you Granite Planet and NotMadeByHands.com!" - Andrew Morizio

---