The Science of Cosmic-Energy Essences
Part 4: Across the Quantum Edge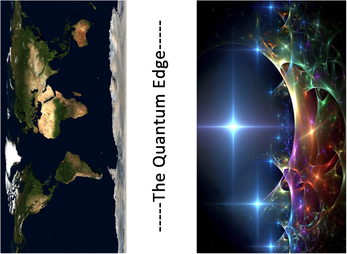 Science restricts itself to the physically observable universe, and yet there is another reality, the metaphysical realm.

It is ignored by Science because it is not charged electromagnetically and therefore its properties are not detectable by the acceptable instruments of Science.

Science took a wrong turn centuries ago when it failed to distinguish between evidence of absence and absence of evidence. They are quite different.

The failure of Science to find evidence of the metaphysical realm with its electromechanical lab instruments led it to conclude that everything metaphysical is nothing but illusion, hoaxes, imagination, and voodoo, which was a great error.
---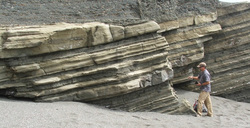 Physical reality has a geological record that can be read by those trained to do so.

By interpreting the layers, geologists can read what has happened, how it happened, and when.

We can infer that sea beds came and went, oceans deepened and evaporated, etc.

The geological records tell the story of the physical Earth.
---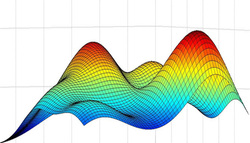 Metaphysical reality is a realm wherein every possibility exists in unmanifest form, as multidimensional probability distributions.

Everything is possible.

Nothing is excluded.

It is all up to us. We are the co-creators of our perceived reality.
---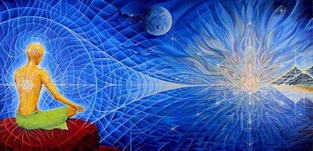 Human intentions, originating from our thoughts and expectations in the physical realm, affect these multidimensional probability distributions, increasing the likelihood of some outcomes and decreasing that of others.

---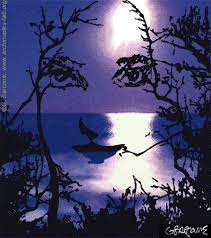 When a paradigm shifts, an entire set of interconnected thoughts shift at once.
This is such a disruptive event that some people lose their minds, for they imagine that they no longer have any solid ground to stand on. There is no need to go there.

Everything that they thought they knew for sure has been cast into serious doubt, and they see no alternative knowledge structure to replace the old paradigm.

We are building a new paradigm right here, one Most Likely Truth (MLT) at a time.
We cannot prove any of the MLTs, but the old paradigm was never proven either.

These MLTs are building blocks that support each other, building a new paradigm.
---
Manifestation is the process by which our thoughts create our 3-D reality.
A concept, such as a peaceful, sustainable world, originates in human imagination.
To have any impact upon our perceived 3-D reality, that concept must be energized by human emotion,
which opens the spigot that allows Consciousness to transmute into our perceived 3-D reality.

MLT (.9): Charge-Density Plasma (CDP), a room-temperature plasma that is sensitive to Consciousness,
provides the raw material that we perceive as our 3-D reality.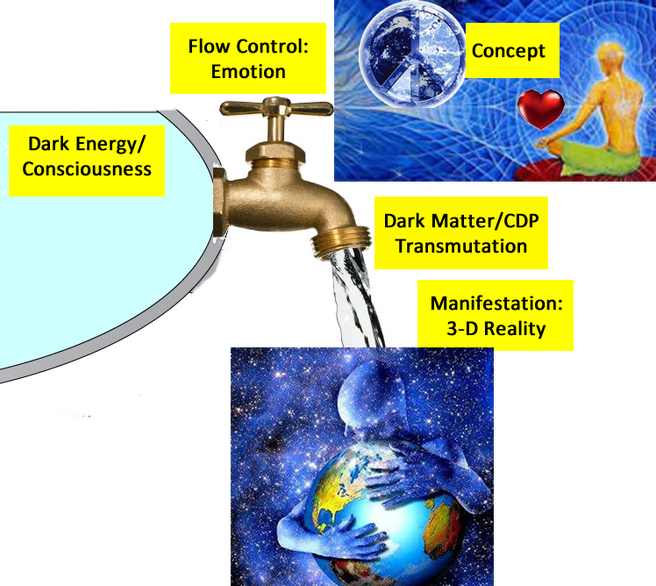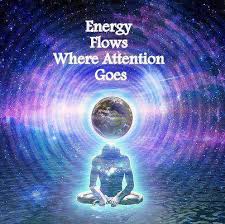 A primary reason that Earth is plagued by wars and conflicts is that we generally do not know that we are co-creators of the reality we perceive.

We do not realize that our thoughts directly affect metaphysical probability surfaces that then manifest as our perceived reality.

Every time we expect more terrorist attacks and wars, we make that outcome more probable.

We become addicted to negative "news," stories of terrible things happening, things to be afraid of.

We get engaged in unwinnable social-media arguments, and unknowingly we encourage and sustain the worst aspects of this world.
---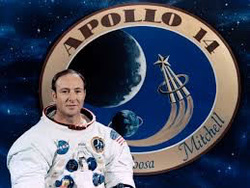 The
Dr. Edgar Mitchell Foundation for Research into Extraterrestrial Encounters (FREE)
is a not-for-profit co-founded by the late Dr. Edgar Mitchell (Apollo 14 Astronaut), Dr. Rudy Schild (Emeritus Professor of Astrophysics at Harvard University), Australian researcher Mary Rodwell and Rey Hernandez, a US federal tax attorney and Experiencer. The Executive Director of FREE is Dr. Rudy Schild. Shortly before his death, Dr. Edgar Mitchell, in a
video
recording, expressly gave his permission to allow FREE to be named for his legacy.
---

OVERVIEW OF INITIAL DATA FINDINGS: Many of our summary data responses contradict what is currently being circulated in the field of Ufology. Many of the summary data have rarely or never been openly discussed. We found that the vast majority of individuals who have had UFO related "Contact" with NHIBs view their experiences as "Positive", and they are also having a multitude of paranormal experiences. These many diverse paranormal contact experiences provide support for the hypothesis that we live in a multi-dimensional reality and suggests that humans are both physical and spiritual beings and that the NHIBs might indeed be multi-dimensional beings interacting with us on multiple levels of reality -- a hypothesis that many of our FREE Ph.D. physicists and scientists call "The Quantum Hologram Theory of Consciousness".

---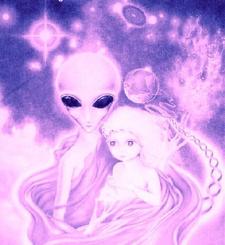 Much of what we engage ourselves in is pointless, leading only to frustrations and deeper problems.

The off-planet progenitors who planted us here want us to do better, and yet they refuse to violate the free-will mandate under which they placed us in this Garden of Eden.

It is up to us to figure it out and put it all together.

The crop circles are clues that they have left us, full of important information and insight, but the Science paradigm that we have chosen to follow does not allow us to investigate such phenomena.

But we do have a tool that helps us unlock the wisdom hidden in these formations.

---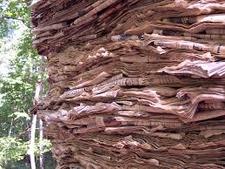 As in our physical world, in the metaphysical realm there is also a record of what has happened, how it happened, and when, and it can be accessed.

This set of accessible information is called the Akashic Records.

People who are trained to read the Akashic Records can report on everything that is and has been.
The information retrieved is as specific as the question that is asked.

The Akashic Records tell the story of the metaphysical Earth, past and present.

---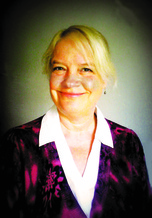 Aingeal Rose O'Grady is an author and professional reader of the Akashic Records.

We have collected energy signatures from about 150 crop circles and sacred sites around the world, and we have turned to Aingeal to determine what information the Akashic Records have regarding the energies we have collected.

She reports on who or what created the formation and how it can be used to help humans remain healthy and enhance their spirituality.

She interacts with the intelligence inherent in the design, and tells us who created the formation, how the essence is intended to be used, and even the name that the essence wants to be called.
---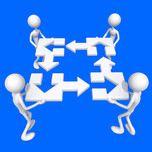 Corroboration is the process by which one set of information complements another independent set of information.

In the physical realm corroboration is achieved by requiring that scientific experiments be repeatable, or by having independent witnesses report information that matches previous witnesses' reports.

In the metaphysical realm, a similar process is followed to enhance our confidence in the information that we have collected.
---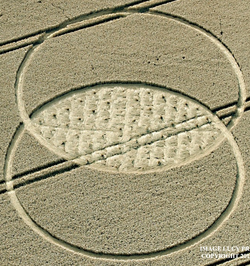 Here is an example. On August 9, 2015, on Fox Hill, near Liddington, Wiltshire County, UK, this
New Earth Reborn 1516
formation appeared. Geometrically it is a
vesica pisces
, the intersection of two circles.
Aingeal Rose O'Grady took a drop of this essence and entered the Akashic Records with specific questions. Here is part of her report:
"This formation is about the merging of two planetary bodies, a process that is creating a new template. There are
two Earths
, one is old, one is new, but they will end up being just one body.
It is soft, with a very loving effect, and it wants to be called '
New Earth Reborn.
'"
For corroboration, we sought another reading from sensitives Petra Maia and Sean Solloway of Hamburg, Germany:
"Sean and I got this immediately in our mind while looking at this...
'Let us birth a new world.'
the design shows the shape of two Earths, and the middle center is the interwoven section of both worlds, between the new and old."
Such corroboration occurs frequently with the interpretation of these essences, which suggests to us that we are onto something.
And we are not the only ones moving in this direction.
---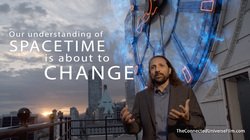 Fortunately, a new generation of independent scientific explorers are looking across the Quantum Edge and finding interesting results that corroborate our findings. One of these new leaders is physicist
Nassim Haramein
, Director of Research at the Resonance Foundation. Deeply inspired by Einstein, he has continued to pursue Einstein's idea that
geometry held the key to creating a unified equation for the Universe
.
Geometry, as it turns out, is the primary attribute of crop circles, and its presence in such formations is no accident. It is, instead, an integral part of the process by which intelligent off-planet beings are advising us about how to evolve towards higher-level existence on this planet.
---
Haramein developed sacred geometries that are deeply involved in the understanding that we need to master in order to access the massive energy that is available to us.

The geometries that Haramein developed he then discovered in the patterns of crop circles.

He found 64-tetratrahedral structures and fractal geometries, and, in case after case, the geometries that he found were reproduced precisely in crop circles, one of which appeared in direct response to a person meditating on the question, "What do we need to know now?"
---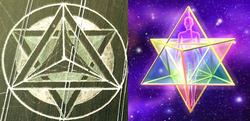 Many of the crop circles have a one-to-one relationship with sacred geometric structures, as in this crop circle,
Resurrection MerKaBa 1211
, whose structure is a view straight down through the center of the legendary MerkaBa meditation tool. Many crop circles appear to be 2-D cross-sections of multi-dimensional
MLT (.9): The circle makers are giving us tools to accelerate our spiritual development.
---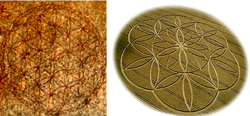 The Flower of Life was laser-etched into polished granite surfaces of ancient Egyptian pyramids, and it shows up repeatedly in the designs of crop circles, such as this one,
Radiance 0303
.
MLT (.9): Circlemakers are telling us that we need to know more about our ancient roots and who we are. The conventional understandings we have been asked to accept are fundamentally wrong.
---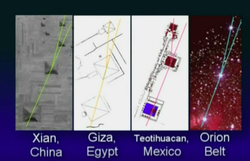 Pyramids are found in many countries, and often their alignment and angles match those of the Belt of Orion.

MLT (.9): In the distant past, colonizers from the Orion star system visited here and cultivated humans as a virgin civilization.
MLT (.9): We are genetically modified organisms, a blend of naturally evolving primate stock and super-charged off-planet intelligence.
MLT (.9): We live on a free-will planet, and our progenitors went home after they thought that we could to make it on our own.
---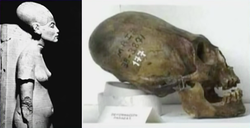 Elongated skulls have been found in many places around the world .
These skulls often have twice the brain capacity of modern humans.
The ancient Egyptian superstars, like Nefertiti here, also had elongated skulls.

MLT (.8): Skulls with extraordinary brain capacity are evidence of the presence of non-human visitors who were once here and have now left the planet.
---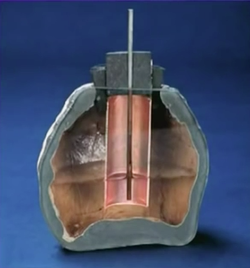 In the ancient pyramids, batteries had been found that generate enough current to light the interiors of the pyramids.

This device, when filled with grape juice, becomes a usable battery, generating 1.1 volts.

MLT (.9): The ancient Egyptians had technological help from off-planet progenitors.

MLT (.9): When our progenitors left, human understanding degraded, and we forgot much of what had once been known.
---
The Council of Nicea in 625 A.D. removed the Book of Enoch and references to
reincarnation
from the Bible. As Science developed its paradigm, it never corrected that mistake, and to this day Science paradoxically clings to the religious idea that human lives exist only between life and death.
This limited view reflects in the answer to whether the living outnumber the dead. If they do,then there might be room for off-planet souls to find unclaimed bodies to occupy here. But science, knowing that reincarnation is not to be considered, and, as the Church claims, we only live once, then the over 200 billion humans who have ever lived vastly outnumbers the 7 billion now alive.
But, factor in reincarnation from the new paradigm, assuming 100 years per lifetime, with 80 in the flesh and 20 thinking about the next one, there may be no more than 200/100 or 2 billion distinct souls, leaving perhaps 5 billion unoccupied "soul containers" for visitors to inhabit.
---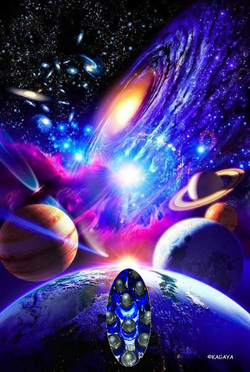 At this critical time in the history of the evolution of the human species, we are rediscovering much lost information about who we really are and why we are here.

We are uncovering new tools that help guide us out of our contorted past misunderstandings and into a new world that is vibrant with exciting possibilities.

Among these new tools are the Cosmic Energy Essences, each of which represents a new way to enhance our world, improve our health, find peace, or grow a better world.
---