Yuroc of the 5th World / Dr. Brian L. Crissey and Pamela Meyer Crissey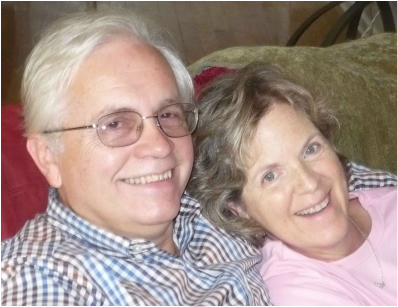 Yuroc and his partner over many lives, Athena, are star seeds from far away, incarnated in human form some decades back. Yuroc arrived in the Mid West, and Athena came into the Reading, Pennsylvania, area.
The boy was named him Brian Crissey, but later a Quechua shaman at Macchu Picchu renamed him Yuroc, or spiritual man. The girl was named Pam Meyer, although she often goes by her spirit name of Athena.
At age 16 Brian and a friend encountered a blue-light special from somewhere else, and it changed him. Two others encountered it the next night. He at once understood that citizens of Earth are not being told everything they need to know, so he began a quest to find out and share what we need to know. Athena, at a similar age, encountered a visiting craft in her neighborhood. She was with her family. She felt gratitude to the Visitors for showing themselves. Her grandmother never mentioned the incident. Perhaps the paradigm shift was too great to consider at her advanced age.
Yuroc met Athena in this lifetime in Oregon, where they discovered their similar experiences and lives' quest, so they fell in love and got married. They started what is now the
Granite Publishing Group
to distribute information on topics related to the Star Nations, and to date they have issued over 70 titles, with 4 more coming out this year.
They were invited to the initial Star Knowledge Conference in 1996 at the Yankton Sioux reservation in South Dakota, which it was life altering. They learned that indigenous peoples have been quietly interacting with off-planet intelligence for millennia, while SETI scientists have been fruitlessly listening for alien radio programs. They learned of the Hopi prophecy that talks of the shift from the competitive and decaying 4th World into the cooperative, love-based and sustainable 5th World at about this time in history.
They began
The 5th World Journal
16 years ago to document our planet's progress through this shift.
They created
5thWorld.com
as a place to assemble and publicize the new paradigm for the 5th World.
Through map dowsing, Spirit led the two in 1996 to move to Western North Carolina, where they established
the Crystal Creek Center
.
Beginning in 2002, they started working with
Barbara Lamb
to collect and distribute healing energies from authentic English crop circles.
Recently, working in conjunction with Akashic Records reader
Aingeal Rose O'Grady
, they began decoding the 101 crop-circle essences they have collected.
They set up
Touch the Sky Cosmic Energy Essences
to distribute these valuable tools for human spiritual evolution, along with their Akashic Record decodings.
They set up the
5thWorldFund.org
site to coordinate people globally at Full and New moons to collaboratively manifest a better world, using the Great Global Healing Mandala. The group process creates self-replicating
swirling water
that multiplies its characteristic counterclockwise spin into any other body of water, carrying with the only memories the water has, i.e., the "memories" of the 5th World of love, balance and spiritual strength. As people in 17 nations distribute this water into every creek, river, bay and ocean, the world tips into the energy of a better world, and we are all home, without a fight.
Recently Yuroc and Athena released the second edition of their book,
Common Sense in Uncommon Times: Survival Techniques for a Changing World
. The new edition includes material related to global changes and cooperative solutions.
The various enterprises related to Earth's planetary shift are assembled at the
Granite-Planet.net
site.
---
Common Sense in Uncommon Times: Survival Techniques for a Changed World

by
Brian L. Crissey, Ph.D. and Pamela Meyer Crissey C.H.As the old saying goes, the only thing we can count on is change, and change can come to us through natural disasters or manmade ones. No matter what occurs, being prepared emotionally and physically will make your life easier. This expanded 2nd edition goes deeper into supporting yourself through societal changes.
This easy-to-use and authoritative reference tells you what to do, when, and how. What are the four basic emergency situations you may find yourself in today? What are the seven essential life-support components that you must consider? What should you carry with you whenever you go out? How do you make a safe and orderly getaway? What should you have in your grab-and-go survival pack and where should you keep it? When you are caught in your home for a week or more, without utilities, what should you have on hand? What should you take with you when you have to evacuate immediately?
Common Sense in Uncommon Times will help you to be ready to react, at home or not, with with or without your vehicle.On Amazon

---
Not Made By Hands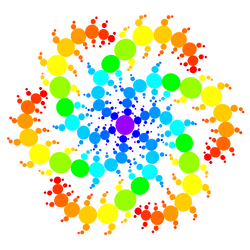 On August 12, 2001, just a month before 9/11, an amazing crop circle appeared in the Milk Hill field of southeast England. It was 900 feet across and featured 409 perfect circles arrayed in 6 symmetrical arms, each circle a prime number of inches in diameter.
There are only four hours of darkness at that time of year there.
And it was hard, driving rain, and there were no footprints.
This was Not Made By Hands.
No drunks or pranksters made this in the dark with boards and ropes.
It was an intelligent communication from a high place, from a group of benevolent beings who want to help us.
At left is the swirling-water logo in use in 17 nations to
manifest a better world
. It derived from this formation.
It is the trademark of
Granite-Planet.net
, a coalition of inspired websites, to which we belong.
---
Barbara Lamb, Crop Circle Researcher and Master Dowser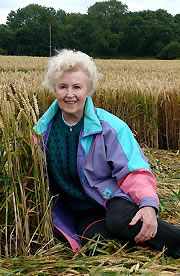 Crop-circle researcher and master dowser
Barbara Lamb
, in conjunction with
Granite-Planet.net,
has collected energies from authentic crop formations since 2002.
She brings pure water from the holy White Well in a clean glass bottle and sits in meditation with the bottle of water after dowsing the energy center of the formation.
She asks the circle makers to allow the beneficial energies that they have invested in the formation to enter the water she is holding so they can be made available to people around the world in whatever way serves the highest interests of all concerned.
A
nd so it is.
Currently there are 85 such Cosmic Energy Essences.
---
Aingeal Rose O'Grady, Reader of the Akashic Records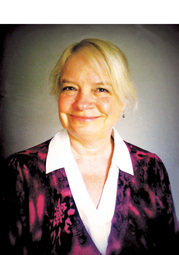 Aingeal Rose O'Grady
, author of
A Time of Change: Akashic Guidance: Akashic Guidance for Spiritual Transformation,
has the unusual ability to enter into and read the Akashic Records, where answers to all questions about the present and the past lie.
Beginning in 2011,
Granite-Planet.net
hired Aingeal to extract accurate readings for each of the Cosmic Energy Essences we had created since 2002.
So far she has decoded
85 essences
, and more are coming.
She reports that the Akashic Records tells her that each is a
living being
, with intelligence and awareness.
She asked each one what it preferred to be called, what price it wanted to be sold for, and what its purpose was here on Earth.
The answers are remarkable and astounding.
Some of the prices seem high, but she says that each of the essences requires respect, and these are the prices that they require to maintain their dignity. A person who is drawn to one of these essences will demand to have that essence, regardless of its price. It just must be purchased. And so it is. Check the
Discounts
page, however.
If you feel yourself pulled into any of these
essences
, relax. You have a gift awaiting you. Your life will be transformed in a good way.
---
Judy Carroll, Author and Zeta Star Seed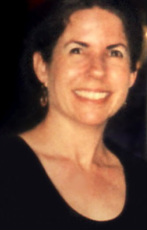 Judy Carroll is a remarkable woman whose previous life seems to have been spent as a Zeta Reticuli pilot on board a visiting space craft that crashed near Roswell NM in 1947. She and several other members of the crew apparently have reincarnated as humans in Australia and the U.S. to continue their mission of assisting the human race in ascending to higher energy frequency levels here on Earth. Their astonishing stories are detailed in
The Zeta Message
(nonfiction) and
Human by Day, Zeta by Night
(docudrama).
In 2001, Judy told her Zeta friends "upstairs" that her mission on Earth would be a lot easier if they could arrange to have a spectacular crop circle appear that would make it absolutely clear that humans are not alone on the planet. Her friend
Brett Parrott
was also asking the same thing in England, in a field called Milk Hill. In deference to the request, the Zetas seem to have arranged the production of the 08.12.01 Milk Hill formation above, probably in concert with their Pleiadian colleagues.
Unfortunately, the world was distracted for many years by the events of 9/11/2001, so this breakthrough in interplanetary communication was largely ignored.
But, if the Milk Hill formation of 8/12/01 was special, then so were many others.
---
Kevin "AHONU" O'Grady, Spirit Artist

AHONU
creates the visionary art that visually grounds the ethereal confections of blended cosmic energies that are emerging from the NotMadeByHands.com collection of cosmic energy essences. See below for examples of his astonishing work.
Husband & wife team AHONU (Ireland) & Aingeal Rose (USA) are authors, visionary artists, speakers, radio hosts and spiritual teachers who, individually and as a Twin-Flame husband-and-wife team, have helped countless people all over the world grow in personal power and self-mastery through their simple but highly effective Honest-to-God and 8-Steps-to-Freedom programs.
Together they founded Holistic Ireland, the World of Empowerment Organization and the Spirit of Love Project. They have combined over 50 years of Metaphysical and Psychic experience throughout the United States and Ireland, are Master Tarot Teachers and an authority on the Akashic Records and hold certifications in Psychic Laser Therapy, Kathara Healing, Soul Retrieval, Reiki and Cellular Re-Patterning.
---
Akashic Guidance for Spiritual Transformation,
Books by Aingeal Rose O'Grady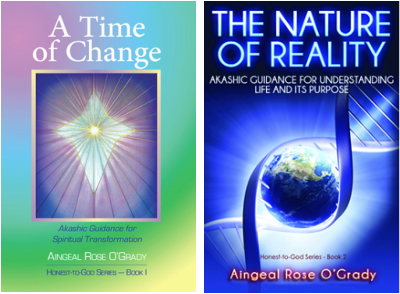 During these changing times, we all have many questions such as:
Is our future safe?
Do we have to prepare for catastrophic Earth Changes?
How do we manifest prosperity?
In
A Time of Change
, Aingeal Rose O'Grady offers us the opportunity to hear Source speak through the Akashic Records and answer these questions on global and universal subjects such as
Who Are We and Why Are We Here?, Our Organic True Selves, Health, Western Medicine and Alternative Therapies, Suicide & Mental Illness, Food and Water, Artificially Engineered Viruses, Earth Changes, Solar Flares & Technology, Earth and the Ending of Evil, Indigo, Crystal & Rainbow Children, Numbers & DNA Strands, Extraterrestrials, Prosperity, Messages from Mother Mary, Our Future Selves and much more.
If you have been wondering about your future, this book will comfort your Mind and Spirit.
Aingeal Rose has that unique ability to access the Akashic field, which has opened the door to startling new information about our lives and our world and reveals a much Bigger Plan for humanity and the Earth than previously thought.
on
Amazon
---
Aniel (Steve Pitt) Spiritual Technologist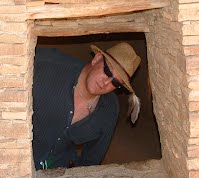 Born from the blood of Pictish kings, a love and guardianship for Gaea is in his blood, some call Aniel a child of the Gael (gaea-elohim) but, in this reality, he is an incarnated angel (an-gaea-elohim). Even his family crest bears the four sacred colors of magic. Trained as a healer by the mother of neuromuscular therapy, Dr. Janet Travel, his medical background includes AMA med-surg nursing, massage-therapy instructor, reiki practioner, oriental medicine, and many advanced forms of energy medicine. In the Pagan communities he was known as the Fae-healer. He taught Ashtanga yoga by Sri Pattabi Jois himself. Aniel's understanding of the ancient spiritual disciplines and technology is far reaching. Educated at a traditional midwestern small college in chemistry, physics and math, Aniel's ability to blend old with the new technologies lies unsurpassed. He offers his book,
The Ascension Manual,
for
free to everyone online
. Just ask for it. His book leads the reader from square one to becoming responsible for co-creation of their own reality as a person who can be a contributing grid-worker. It is intended to be a "working manual"--the place to go for the "how to" of ascension. This is the first in a series of three books codifying the path "up." Aniel's mission is to provide the tools for the teachers of ascension. We are pleased to feature Aniel's interpretations for many of our Cosmic Energy Essences.
---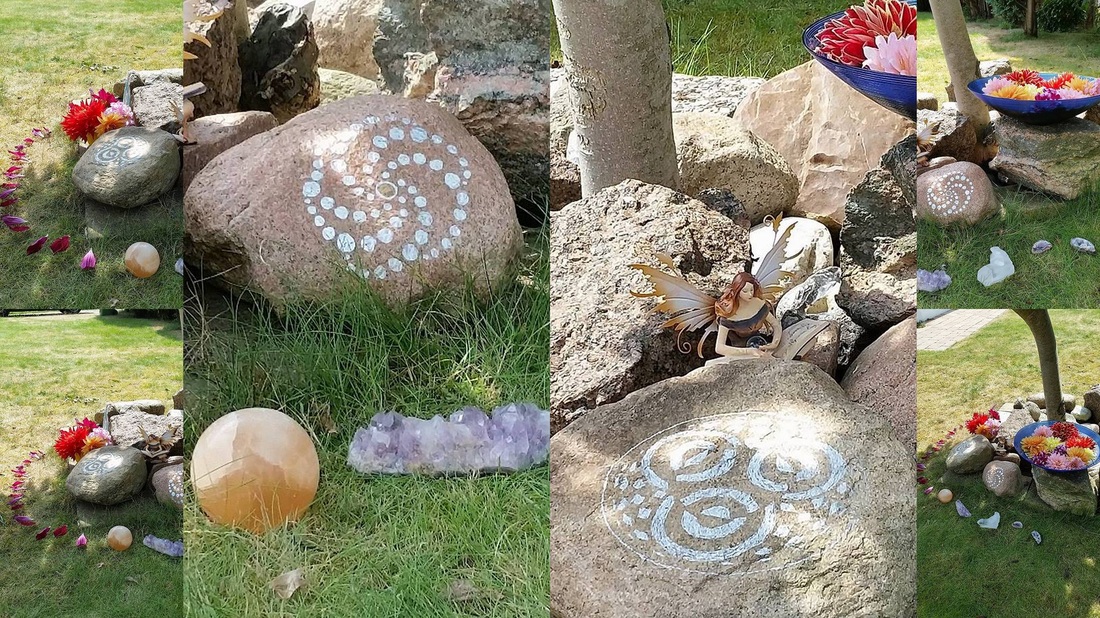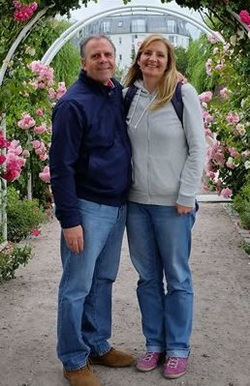 Sean Solloway
and
Petra Maia
live in Hamburg, Germany. They are Reiki Ii masters and
spiritual advisors using cocoon healing, a special method channelled to Petra in 2011.
They help us collect and decode energies from new agriglyphs. Using remote access via Reiki II, they were instrumental in bringing the
Aurim 1422
energy into our world in an accessible way (above). Recently they helped extract energies from new formations in Southern England and Germany (image below).
Visit their web site.
Petra was born in 1966 in Dahn. In school she was always curious and looking for the secrets of life. She was noticed for her writing talent, and at 13 she wrote her first poems, followed by short stories. Training in foreign languages ​​and foreign-exchange commerce did not erase her fun of writing. On the contrary, English opened up to her even more ways to express herself and to let her imagination run wild. Photography joined writing as another hobby, leading her to produce some multilingual picture books with poems.
As a child she was interested in other cultures, and her ability to look behind illusory "curtains" of existence, in the beginning seemed to be a curse, but later led to many unexplained experiences and additions, and to further writing. Petra wanted to share these experiences and her knowledge, so in 2013 she authored
Soul Messages: Red Heart and Star Seed.
Spiritual counseling and training in Reiki were just another piece of the spiritual-path puzzle, which continues to this day. She continues to write biographies, lyric and illustrated books, novels and environmentally sensitive cookbooks.
---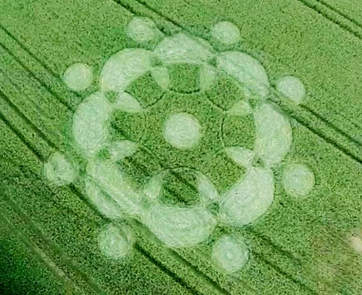 A Note About the Crop Circle Connector site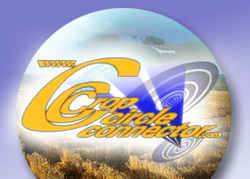 At the bottom of the description of each essence is a
CCC
link to the Crop Circle Connector site, where more information is available about the essence you have been drawn to.
Recent formations are free to view, but older ones are archived and require a password to enter into the site.
There is an annual
membership
fee of $31, which is well worth paying, for the work that this site does is phenomenal and deeply appreciated by humans of Earth. Please support these good people.
---