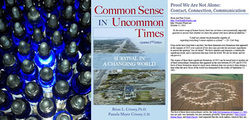 Gift Certificate

Here is the perfect gift for someone who seems to have everything.
It saves lives and opens minds.
It is guaranteed to not duplicate what the person already has.
What could be better than that?

Here is the deal:
Add this $50 gift certificate to your shopping cart, using the button below.
Click on "Return to Shopping" and you arrive back on this page.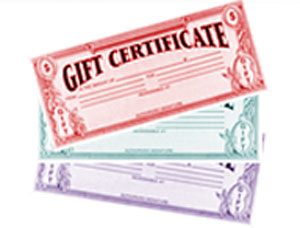 Now specify the recipient's email address.
Then we send the lucky person these three items:
A gift certificate worth $50, redeemable here for cosmic energy essences chosen by the recipient. (coupon code will be sent by email)
An autographed copy of our new book, the second edition of Common Sense in Uncommon Times: Survival in a Changing World, also available —without autographs— on Amazon for $10.47. (The book will be sent via USPS along with the selected cosmic-energy essences.)
A copy of "Proof of Contact," a 13-page illustrated story of how in late summer 2013, 18 people scientifically proved beyond a shadow of a doubt that we humans are now in active two-way communication with benevolent, off-planet intelligence. (sent via USPS with cosmic-energy essences)