TTS2K1523 EtherRider™ kit
1 vinyl 3'x5' bannersof the Galius #1519 circle,
1 CD of Galius music channeled through the formation via Aurora Foxx,
and one 1-oz. bottle of Galius essence #1519.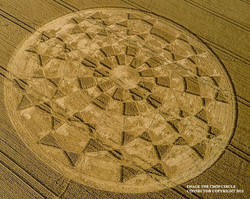 This formation was the second of two in the same field, the first coming 16 days earlier. See
Shanti #1518
. A double-vortex telluric chimney connects the two, and the energy is very high.
Energy collected on site by Tracy O'Neil.
The pattern was made into a 3' x 5' mat upon which people can lie and meditate. Travelers report extraordinary experiences.
Yuroc:
I felt as if I were in a protective high-energy bubble that transported me safely through the coming energy shifts. I felt as if my bubble were rising through lower-energy waters, until it burst into the open light and air and lifted into the higher realms of exquisitely beautiful energy. A most beautiful experience.
Aingeal Rose O'Grady reads the Akashic Records:If you were to blow this pattern up to poster size and laminate it and lie on it, you will have an experience about what is going on in the universe.
---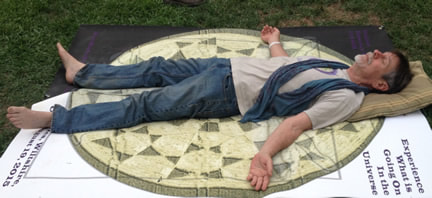 You will feel that God is caring for everything at a deep level.
My toes and legs are vibrating, a very good feeling.
Created for us by The Federation of Ancient Star-Being Elders.

The 9s are connected to the cycle of rotation.
All doors opening in the cosmos, you see wheels within wheels, gears, too mechanical
Very powerful series of 9s.
This is so much bigger than completion.
Many doors are opening simultaneously.
It is hugely powerful, what is going on.

I see a huge crystal city when I ask the name.

---
The EtherRider Mat, 3 feet by 5 feet: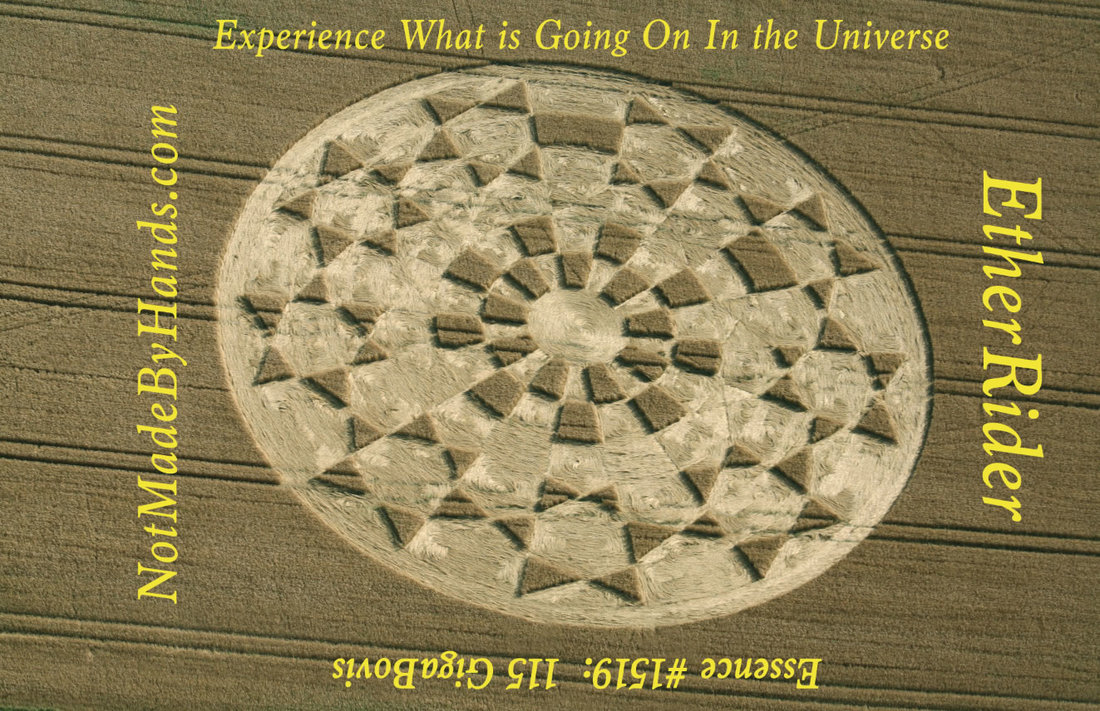 Components
qty, item, size
1 banner, 3'x5' retail $50
outdoor vinyl
1
Galius #1519 essence
, 1 oz. cobalt-blue bottle and documentation Akashic price $87
1
Galius Music-loop CD #5009
by Aurora Foxx list $20
List price separately $187
​Your price as a set $94.20
Your savings $92.80
No BOGO sales on this item -- too much investment per item.
Invite your friends to an EtherRider™ gathering!
Set up the formation panels in a comfortable, flat place.
Set up a CD player to play the cosmic music that has been channeled through this formation by Aurora Foxx.
The original track is about 3 minutes long, and passengers may want several repeats to get where they want to be. Play it by ear.
Give each passenger an opportunity to sit with the essence bottle and follow its guidance on usage.
Perhaps they might be guided to place a drop on their tongue or third eye.
Cover your investment:
Suggested ticket prices
$4 for 3 minutes
$7 for 15 minutes
$10 for 30 minutes
---