2016 Cosmic Energy Essences - MegaBovis Octave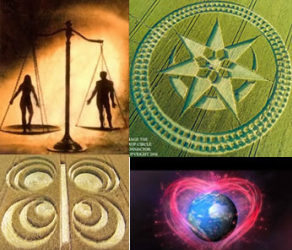 This section includes Cosmic Energy Essences created during calendar year 2016 that measure in the MegaBovis range, i.e., from 1,001 Bovis to 1,000,000 Bovis.

Healthy human subtle-energies average around 25,000 Bovis for the physical body, around 50,000 Bovis for the etheric body, where the aura resides, and around 100,000 for the mental body.

These 2016 essences in the MB octave range from a low of 150 MB for #1619 Star Nations, up to 600 MB for #1612 All One and #1613 Divine Love Bestowed.

Click on the blue title of the essence to return to the top of the page.
---
Table Of Contents
The following Cosmic Energy Essences can be found on this page. Click the link to go directly to further information on each one.
Power Ratings on the Quantitative Bovis Scale: KB = 1,000 Bovis. MB = 1,000 KB. GB = 1,000 MB. TB = 1,000 MB. PB = 1,000 GB.
| | | | | |
| --- | --- | --- | --- | --- |
| 1612 All One | Co-created 6/18/16 with the positive intentions of the American Society of Dowsers | American Society of Dowsers | 600MB | 27 |
| 1613 Divine Love Bestowed | A healing gift of Divine Love that calms and alleviates sickness. | Alliance of Divine Love | 600MB | 76 |
| 1618 Doctor | Very regenerative, fertile, nourishing, life-supportive. Heals sicknesses and degenerative conditions. | Divine Feminine | 200MB | 57 |
| 1619 Star Nations | Balances chakras using sacred geometry | Collective of Star Nations | 150MB | 77 |
---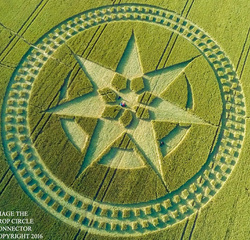 AIngeal Rose O'Grady reads the Akashic Records:
First I saw a huge opening of white light. Now little squares of blue & white light. vibrating Squares are digital. Gives me a buzz thru my legs and whole body. It's about an alignment of Star Nations. It is an ancient truth, the nations are old. They are all coming online with each other. I feel we are going to have more of an appearance from them very soon. The timing is not set yet. They wait for the most opportune moment for them to come forward. "The truth will be known." Very positive. The original group of beings who were here long ago, part of the originators of this planetary system. Taking this essence will let you know whether you were one of that original group. With that comes a full understanding of what the purpose was of why they came, what Earth's purpose was. This essence will put you now into alignment with those original beings. "The timing is critical." The way things are going, they will appear soon because it is needed. There is so much interference by the negative powers. People need to know the truth. People are falling into chaos in their personal lives. The world's chaos moves us away from the truth, in next 6 - 8 months. No accident #7. 7 points to the star. Higher unity consciousness. It is a group number, the number of the original group. Crescent moon denotes a moment in time when they appear. People need to start taking this now. We are not talking Native Americans here.

---
---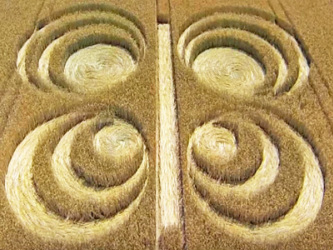 Aingeal Rose O'Grady reads the Akashic Records:
I see eggs being created. Fertility. It is a very regenerative, very fertile, life-giving essence. It is nourishing, life-supportive. It heals sickness and degenerative conditions. It is very loving. Sick and degenerated persons do not feel loved. Lets you know you are important and are loved. You feel that God loves you. You understand that God's will for you is happiness and well-being. It puts things back in order. It changes the neural circuitry in the brain to something positive. It has an electrical effect on the brain and produces positive chemicals in the body. Affects the whole endocrine system and balances the hormone levels out. It also comforts people in grief and helps heal souls that have crossed over and have become stuck. it also heals the reptilian race because of its effect on human's endocrine system and reptilian brain, so the mammalian brain changes so the reptilian race can evolve. $57 or $33, person's choice because the price is a function of where they need the healing. Divine Feminine = Mary and other high feminine entities.

---
---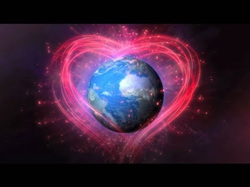 Aingeal Rose reads the Akashic Records:

Divine Love Bestowed, a daily "tonic"
It is a gift, and I smell and see lilacs. I see a bright yellow light. By taking this essence, you could experience this aroma and see heightened sensitivity of your senses. I see a group of people from long ago, whispering. It is an old society of secret keepers, a group from long ago. We've done this before in ancient times. They knew how to shift things around for the Earth, using old knowledge. It is about sacred, benevolent intention and camaraderie. If you take it, your energy of camaraderie would increase; it will change you It will help bring you together as a group, enhancing feelings of interconnectedness, union and bonding among people, plants, and animals, all living beings. It enhances a family feeling of love, not an individual feeling. It alleviates innate loneliness and the feeling of separateness. It will make you want to give to others and desire to be helpful. I see hands extending in Divine Love, including, accepting; it is all for one, and one for all, as in old times. It is about true giving and loving, forgiveness, and extending kindness. It helps you to really get it, not just to do it because you are supposed to.
---
---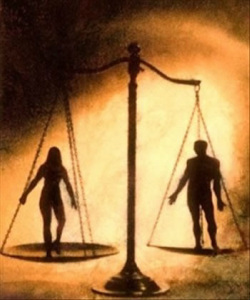 Aingeal Rose O'Grady reads the Akashic Records: It carries a lot of masculine energy and helps both males and females understand the masculine principle. It helps you understand Male Energy, so you can discern when yours is healthy or unhappy. It teaches about Male Energy and how it is being used and misused, where it needs adjusting, and how it can be used positively. I see a group of young people emerging, re-creating a new generation of young men and women, balanced in sexual energy. Male energy is the big issue in the world today, and part of the problem is that Male Energy is not understood or used properly. This essence teaches about how masculine energy is being misused and how to rebalance it. The discord in the world today reflects imbalance in Male Energy. Masculine Energy today is discordant, but, when balanced, it brings encouragement and courage. The two Male-Energy motivations are different: when it is chaotic, it brings more chaos; when it is balanced, it brings strength. Positive Male Energy upholds the universe. It is God's power that builds and uplifts. But when Negative Male Energy comes in, its purpose is to divide. Many people, both male and female, have too little masculine-energy strength. This essence can help those whose masculine energy is overblown or aggressive. Responsible persons of both genders will benefit from taking a drop of this essence and then looking at this issue, examining their thoughts and emotions.

If you are honest with yourself, a second drop of the essence balances out your male energy. If you admit to yourself the truth behind your feeling of aggravation, the next time you take this essence, you will get help with it, but only if you are honest about it. If you lie to yourself about your male-energy imbalance, or if you continue to hold aggravation, do not use this essence, because your imbalance will worsen. If you are fully honest, you will be given the strength you need to make the changes you must make. In a group meeting where everyone takes a drop at the start, progress will be facilitated for anyone who brings aggressive motivation to the meeting. If it brings greater chaos and aggravation, these can be healed by accepting that the essence is "bringing up stuff," but no-one needs to know what's going on. Then they have a choice: if they project aggression onto the group, they should be asked to leave. This essence is useful in combination with Divine Love Bestowed, #1613. First put a drop of #1613 in a glass of good water and take a sip. Then add one drop of All One #1612 in the same glass. If people gravitate to this bottle but set it down, they are not ready. See who has courage to pick it up and use it.

Jean Rockefeller:
As soon as I took it, I began to feel my heart energy moving and I could tell that my auric field was changing. I then felt energy moving through my legs and going deep into the Earth. I was so grounded that I couldn't move my feet and energy was pouring out of them. I could feel energy changing around my body. Soon after, I could feel energy congealing and dripping off of me. I asked what was happening, and I was told that my auric field was being reconfigured to a higher vibration and heavier energy was melting off that was not aligned with the higher frequencies. My energy was changing so that I could attain a deep connection to Gaia. I then heard, as plain as day, the song "I See Action" by the Who. It played the entire time I was journeying. My legs turned to tree trunks, cedar trees specifically, making my connection to Gaia even stronger. Then I left the Earth and saw myself in space, straddling the Earth and then it got really cool. My consciousness shot up into the Universe, up to the top, and I was One with the Creator of All That Is. We exchanged pleasantries, and I received some guidance. Then I fell back into my body, but I was still with Creator. I was with a priest in a Mayan pyramid who was holding a human heart in his hand, offering it to the Gods. He was lamenting about how the Gods had left, and although they continued to pray to them and provide offerings, they would not return. He was sad that his society had become so perverted, disconnected and disenchanted. He described their separation from the Gods as being a morbid separation.They did not live as long, and they spent most of their time trying to reconnect with them, only to have it fall of deaf ears. He then said that it's time for the Heart of Humanity to be returned to the collective, tilling the soil for the higher waves of consciousness that are coming. We must have a true connection to the heart of Mother Earth in order to move forward on this planet. As he held the heart in his hand and raised it to the Heavens, he began to chant, "Oomba, Two-ka Nee." He chanted for a long time, saying the words faster and faster, reminding me of a Buddhist chant. I could feel my heart being returned, and I experienced some past-life healing as he chanted.

In summation, on a personal level, this essence reconfigures the auric field and forges a deep connection to Gaia. On a cosmic scale, it provides healing for the individual that benefits the entire planet.

---
---